Does being in HR mean a higher salary or is a role in finance or operations more lucrative? What one recruitment expert says may astound you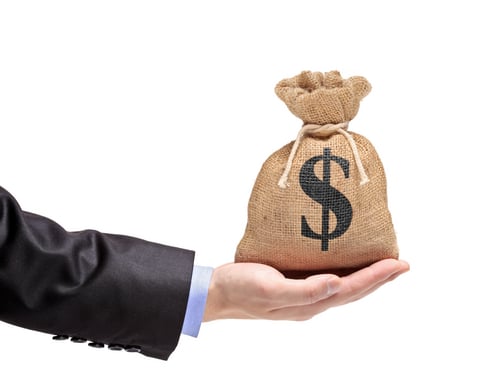 While HR doesn't have the highest paid salaries in terms of business functions, the role does have some competitive compensation especially in progressive firms, Finian Toh, associate director of Kerry Consulting, told
HRD
.
"These companies know that they need stronger HR leaders to engage their business and really act as a business partner to it," he said. "They usually pay HR well."
"Generally, CFOs and financial controllers are actually paid more. However, I'm seeing an increasing trend of HR salaries being paid at a good level on par with the CFO."
In fact, in certain rare cases, the CHRO is actually paid more than the CFO, he added.
This is alluded to in the overlap in compensation seen in both roles in Kerry Consulting's salary guides.
HR directors with more than 15 years of experience typically earn between S$180k to S$400k per year, according to the guides. In comparison, a CFO at a medium/large firm with the same level of experience usually gets S$220k to S$500k annually.
These figures were compiled in March 2016 and exclude variable incentives such as discretionary bonuses and stock options.
In large organisations and multinationals, CHRO salaries are typically on par with other functions, Toh said. However, with small and medium-sized firms, HR salaries fall behind both the CFO and the COO.
In general, HR also tends to be paid less than roles such as finance because these functions are more visible within a company, Toh added.
"Finance is essentially talking about numbers, profitability and things like that," he said. "The visibility demonstrated to the board through numbers, particularly in uncertain economic times, actually speaks a lot."
This puts CFOs in a good position to showcase their value to the business – an advantage which HR does not have. That is unless the CHRO can bring in some fresh ideas that transform the business and bring in some definite cost savings too, Toh said.
One trend which makes it difficult to compare salaries between functions is the movement of HR professionals between roles, he added.
"I've seen very strong HR professionals move into COO roles which also cover finance. This means that the CFO or the group financial controller report to a COO who is an HR trade professional."
This movement works the other way around too with non-HR professionals moving into traditionally HR roles.
"Recently at a regional bank, the head of HR left after twenty years. They then moved someone from the business into the position who had no HR experience at all."
"From that perspective, I can't say that all HR trained people will be getting a certain salary. It really depends on how much the board and the CEO view HR as a function. This will affect whether they're able to gain a salary compatible to what they're doing at the same level as the CFO."
Related stories:
How will demand affect your salary in HR?
What the best companies get right about salaries
Do height and weight really influence salary?