Charismatic leaders can influence employees to share in the company's vision. But one former CEO warns that it does have its dark side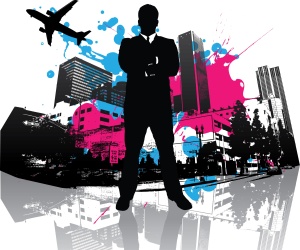 Many leaders develop charismatic skills in order to better gain the trust of their employees. A truly charismatic leader is one who can influence the behaviours, culture, and social norms within the organisation.
But one former CEO turned author warned that there is a dark side to charismatic leadership.
"If it grows too powerful, the leader becomes ineffective at motivating others and at driving the business … [It] can sap the strength and potency from an organization," wrote Dan Ciampa at
Harvard Business Review
.
"Over time, deepening loyalty creates negative changes in the leader's behaviour."
He said that the shift from being a positive influence to a negative one goes through five phases:
1) There is a subtle sense among employees that the leader doesn't like to be questioned;
2) Employees then begin to self-censor, fearing embarrassment should they start asking questions;
3) Hearing only admiration, leaders may start to become overconfident, and begin to display a distinct shift in behaviour;
4) Employees become less proactive, more passive as they wait for direction from the top. This stage ends in high employee turnover, said Ciampa;
5) Employees start feeling unimportant, enthusiasm is diminished and productivity declines. "Leaders start feeling unsupported and followers feel estranged," he said.
While each situation may be different depending on the organisation, Ciampa said there are two areas that leaders should concentrate on in order to not slide down the slippery slope: company culture and self-awareness.
"Sliding down the slippery slope will be less likely if the culture emphasises open communication, including a structured method to extract learning from every success and mistake," he said.
Creating a culture that encourages and rewards giving feedback makes members of the organisation – leaders and employees alike – accountable for their actions.
Additionally, he said that leaders should think as if "a camera is filming every move [they] make". He said that this puts leaders in a humbling mindset and makes them view themselves in a way that their followers view them.
"The leader must make the choice to let others in on their thinking; the right people could include a board member and direct reports with the skills and the license to offer advice," he said.
Related stories:
Leadership diversity: Long-term & grassroots solutions
How to apologise when you're the boss
How to combat executive burnout