As we continue on into 2018, it's time to start looking at the hiring trends yet to come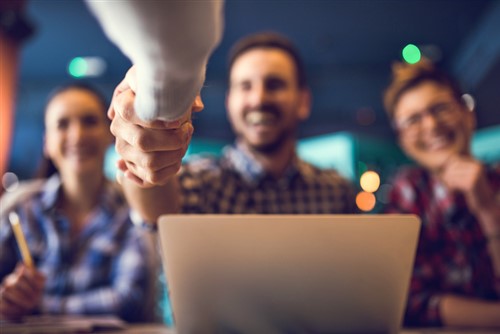 How to attract, retain and improve upon top talent is a constant, ever-evolving practice that HR leaders must constantly monitor. So, as we continue on into 2018, it's time to start looking at the hiring trends yet to come.
HRD caught up with Ryan Lazar, head of sales – Canada, at CareerBuilder, who revealed which recruitment trends will be coming to the fore in the next five years.
"A couple of things have picked up, which will only continue to escalate, on the front end," said Lazar.
"First off, low unemployment rates are really impacting the talent market. As such, employers need to create talent communities which are automated. In fact, 51% of organisations plan to spend more on talent acquisition this year.
"Video interviewing will enjoy a 55% uplift in spend for companies. I also really believe that bots are coming into recruitment in a big way. Having spoken to a lot of our clients, they're interested in having automated tolls on their websites which will talk directly to the candidate."
On the flip side, in regard to the recruiter angle, Lazar revealed that automation will come into play. AI will help recruiters talk to more people and remove the manual work they're doing. Lazar added that "predictive analytics" and "reporting" will see more of a focus.
Lazar also shared the archaic practices he still believes are in use in the industry – with one in particular annoying him the most.
"If you still have an applicant tracking system that's not mobile optimised, this really needs to change quickly," he told HRD Canada.
"It's incredibly rare – I would stress this – but nevertheless it does happen. If you're trying to force candidates into logging in and creating a time-consuming profile, candidates simply won't do it.
"I would challenge companies to try to two to three new initiatives every single year. Directors should be holding their managers accountable for this, in order to push forward goals – this will help keep everything fresh and relevant."