Good attentions can go awry, warn academics, who say diversity policies may cause resentment in the workplace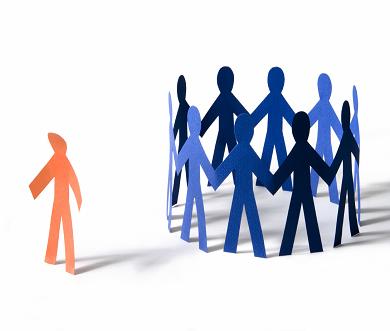 While organisations are increasingly adopting diversity policies, it seems these good intentions may have gone awry – at least according to three leading academics who claim specific initiatives can actually increase the risk of discrimination and cause workplace resentment.
"Most people assume that diversity policies make companies fairer for women and minorities, though the data suggests otherwise," reveal Tessa Dover, Cheryl Kaiser and Brenda Major in a controversial co-authored article featured in the
Harvard Business Review.
A hotly-debated analysis of over 700 US companies found that implementing diversity training programs has little positive effect and may even decrease representation of black women.
"The presence of a diversity policy leads people to discount claims of unfair treatment," explain the co-authors – essentially, organisations think discrimination is immediately snubbed out as soon as a protocol is implemented.
The presence of an official diversity policy also goes some way to protecting employers when it comes to legal claims of discrimination – making organisations less accountable for discriminatory practices.
Disappointingly, that's not the only potential downfall of discrimination policies.
"In a recent experiment, we found evidence that it not only makes white men believe that women and minorities are being treated fairly — whether that's true or not — it also makes them more likely to believe that they themselves are being treated unfairly," reveal the co-authors.
On the flip side, it seems minorities aren't particularly convinced by diversity policies either.
"In another set of experiments, we found that diversity initiatives also seem to do little to convince minorities that companies will treat them more fairly. Participants from ethnic minorities viewed a pro-diversity company as no more inclusive, no better to work for, and no less likely to discriminate against minorities than a company without a pro-diversity stance."
So what does this mean for HR?
"The implications of this study are troubling for the ways we currently attempt to manage diversity and foster inclusion in our organisations," say the authors.
"Groups that typically occupy positions of power may feel alienated and vulnerable when their company claims to value diversity," they continue. "This may be one explanation for the lacklustre success of most diversity management attempts: when people feel threatened, they may resist efforts to make the workplace more inclusive."
Related stories:
Global diversity head criticises quotas
Is returning talent the answer to improving diversity?
Why Bosch is a bit like the United Nations