From talent acquisition to leadership development, Mercuri Urval is utilising its global footprint and deep expertise to help clients improve results through people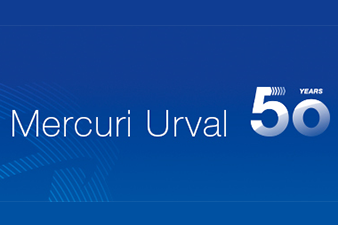 From talent acquisition to leadership development, Mercuri Urval is utilising its global footprint and deep expertise to help clients improve results through people
Q: Can you outline the key services Mercuri Urval offers to clients?
A:
Mercuri Urval was founded more than 50 years ago as an advisory firm to answer a simple but important question that leaders face: "How can we make sure we have the right people in place to deliver the best possible results?"
We were pioneers in the field of leadership and management diagnostics, and our unrivalled methods make a massive difference in the development and growth of our clients' organisations. With tailored talent and leadership advisory solutions, we are helping our clients to find answers to five highly relevant questions:
What people capabilities do you need to be successful?
What capabilities do you have?
What capabilities can you develop?
What capabilities can you attract?
How can you best deploy these capabilities?
We make an effort to understand our clients' markets, their strategy, their organisation, and can subsequently derive the best solutions to help their people achieve the best outcomes.
There is one more very important thing that determines our success, and that's our employees. Each of our 70 teams worldwide will make sure we deliver results and exceed our clients' expectations.
Today we are a leading company in the fields of executive search, professional recruitment and talent and leadership advisory.
Q: What unique challenges is Mercuri Urval seeing in the leadership development market?
A:
The understanding of what makes leadership successful has massively changed over the years. The answers to the question
what makes successful leaders can be as diverse as the situations that leaders are facing in any given industry, organisation, location or market. Hence there is no such thing as a 'unique challenge'. Certainly, macro phenomena such as global talent mobility, shift of growth regions, new organisational models (think agile organisations, matrix organisations, overlapping reporting lines, no boss cultures and leading without authority), dispersed responsibilities and accelerated change cycles and, of course, the ongoing shortage of talents, are influencing the challenges leaders are facing anywhere in the world.
But, at the end, it all comes down to the fact that leadership is supposed to create sustainable results. And once that isn't the case or leaders feel their results are at risk, that's when they turn to us.
Q: How much does Mercuri Urval's global reach assist on the talent recruitment side?
A:
It does assist a great deal. We take pride in our ability to operate globally as one company. Sourcing talents, leaders, very niche profiles and/or very specific people capabilities all across the world is sometimes the only and best option for our clients. We have an impressive track record when it comes to working in international teams, bringing diverse expertise together – culturally, sector and industry related, function related, specific languages – and finding the right talent anywhere on the planet. Having said this, our clients can always rely on one central point of contact that holds everything together and makes global collaboration a very smooth process.
Q: What's next on the agenda for the company – are there any new service offerings that might be launched soon?
A:
Here in Singapore, we are acknowledging that the country is one of the more preferred birthplaces for start-ups. Completely new breeds of companies are emerging, and it requires specific support on the growth journey. We have therefore put our heads together and thought about how we can help these young enterprises and often young founders. With our half a century of expertise working with well-established multinational companies and leaders, we have positioned ourselves to provide valuable insights on what needs to be done to be successful.
We have therefore developed the Mercuri Urval Founders Academy, with the support of additional partners, that provides specialist advise and education around product development, commercialisation, capital raising, legal and media competence, while we focus on getting the overarching competencies right: leadership and talent acquisition.
November was the Academy's soft launch, which was very well received by founders, and we are excited to roll out the program very soon before the year ends.
For further information on Mercuri Urval's suite of HR solutions visit www.mercuriurval.com