How will the decision affect the mobility of British expat workers in Singapore and their salaries?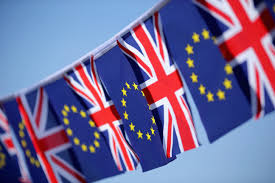 The United's Kingdom's shock referendum vote to leave the European Union (EU) delivered a hit to the pound and a great deal of economic uncertainty.
How will British expats working in Singapore, and their employers, be affected by the move?
"There's no black and white answer," Lee Quane, regional director – Asia, ECA International, told
HRD.
Most Brits working in Singapore will be employed on one of two types of employment: an international assignment or on a permanent basis, Quane said.
Workers employed on a permanent basis in Singapore – who will likely be paid in Singapore dollars – may be experiencing an improvement in their purchasing power after the depreciation of the pound, Quane said.
"They need to send fewer Singapore dollars back to their home location to meet their home country commitments.
"The Singapore dollar that they earn is now buying them more in pounds. So relatively speaking, they're better off," he explained.
Those on international assignments, however, might be experiencing a deterioration in their purchasing power.
For these roles, companies will normally calculate the employee's salary by taking into account the costs of the worker in both home and host country, Quane explained.
In most cases, the salary will then be split between Singapore dollars and pounds, but on some occasions, the company may choose to pay 100% of the employee's salary in pounds – and that's when the employee will be worse off.
"As the pound is depreciating against the Singapore dollar, the amount of pounds they're converting each month is buying them progressively less and less," Quane said.
What companies must do in the face of currency volatility, he explained, is conduct regular salary reviews – for example, every six months instead of every year.
Employers should also implement a trigger point system – a threshold of currency fluctuation, at which point a salary review is triggered.
Such policies can put the employer at a disadvantage, and because of this many companies will dictate that the threshold must have been met for a sustained period of time – for example, two to three months – before the salary will be reviewed.
In some cases, employers may even choose to conduct salary reconcilations at the end of the year – meaning the employee would bear the brunt of the fluctuation in the mean time, Quane explained.
Looking ahead, if the value of the pound remains lower, the impact of Brexit may mean that Singapore employers find it easier to bring talent from the UK into the country, as the prospect of a local package looks more and more favourable, Quane said.
"Particularly if they are moving them on a permanent transfer basis, that Singapore dollar salary is now becoming much more competitive against what they would have been earning in their home location."
Related stories:
Singapore expat salaries lowest in four years
Attracting staff to the world's most expensive city
The most critical factor in your relocation program