HR leaders have been urged by Deputy PM Tharman Shanmugaratnam to stop their "unstated discrimination" against older workers looking for jobs.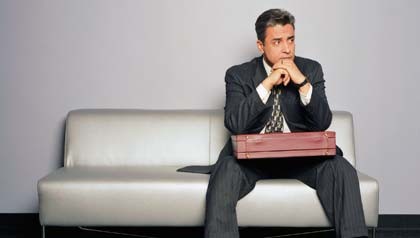 HR teams are agents of a "quiet, unstated discrimination" against mid-career and older workers, it has been claimed, and should aim do the "right and fair thing".
Speaking at MediaCorp's 'Ask the Finance Minister' Budget forum last night, Deputy Prime Minister Tharman Shanmugaratnam said ageism in Singapore workplaces meant experienced older workers were being shut out of jobs.
"I think we have to tackle ageism in Singapore. There is sort of a quiet, unstated discrimination among the mid-careers and those who are in their 50s," he said.
"Mid-40s and 50s, it's usually not so easy for them to get back in. They are good people, hardworking, who have accumulated a lot of experience.
"Sometimes a particular industry might have folded, but they have got skills which are relevant to other industries."
Tharman
said employers working with the Government had to make it easier for them, and give them the training to let them prove their full worth.
"That's a resource for Singapore and also the right and fair thing to do for those individuals,"
Tharman
said.
It is not the first time Shanmugaratnam has entreated HR teams to look at the issue of ageism, with similar comments made back in 2013.
Earlier this year, the CEO of Singapore's International Chamber of Commerce Victor Mills also lashed out at HR for an "extraordinary degree of ageism".
"Many talented people above 40, especially PMETs who lose their jobs due to economic restructuring, cannot find jobs due to an extraordinary degree of ageism here," he said in an interview with
The Straits Times
.
"HR managers would look at their CVs and think they are too senior and probably stuck in their ways. But age is not the issue here. Rather, it is their skills, experience, capabilities and, above all, their potential."
Likewise, Speaker of Parliament Halimah Yacob – who chaired the People's Action Party seniors group – raised the problem with workplaces last year.
"I receive a lot of feedback from elderly job applicants and they say it is very difficult for them to get a job because sometimes when they call up an employer, when the employer asks for their age, and then when they inform the employer what their age is, the employer immediately says, okay, the vacancy has been filled," she said in a 2014 interview with
The Straights Times
.
Halimah named employment as the biggest mental barrier that needs to be broken down to end discrimination against older and potentially valuable workers.
"Employment is one area we need to tackle," Halimah said.
"The Government has put in place measures like re-employment legislation, which now require an employer of someone at the age of 62 to offer re-employment up to 65. In my view, it should be extended beyond 65 to 67.
"Look at our seniors now, many of them are still healthy, they can still continue working, so I don't see why they cannot be allowed to work to the age of 67."
Last night, Shanmugaratnam also said investment in training could help organisations – particularly SMEs – decrease the 'vicious' turnover cycle.
"I think many of our SMEs are today in a vicious circle, no time to train people, no time to invest in the person because you are not sure if the person will be with you two years from now, or maybe even a year from now," he said.
"As a result, people leave and turnover is higher because they are not even sure they have a future with the firm. We have got to break out of that vicious circle by investing in people, giving them a sense of ownership in the firm."