What is the most common thing APAC jobseekers embellish on their CV?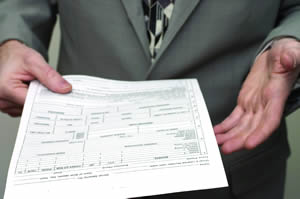 Employment history is the number one embellishment on the CV of jobseekers in the Asia Pacific, according to a new survey.
Released yesterday, the results of a study by screening analytics company First Advantage showed that out of all CV discrepancies found in Asia-Pacific in 2014, 54% were to do with employment history.
These discrepancies related to previous designation or job title (10.81%), tenure at an organisation - with a variance not exceeding six months (8.59%), and tenure with a variance exceeding six months (7.43%), the report said.
Discrepancies relating to reasons for leaving registered at 3.76%, followed by last drawn salary at 3.55% and eligibility for rehire at 2.70%.
Overall, Australia and New Zealand candidates stretched the truth the most on their CVs, with discrepancy rates at 26.94%, followed by Singapore at 18.8% and Hong Kong at 16.38%.
Energy and healthcare were the two sectors that recorded the highest discrepancy rates across the APAC region.
The study found 20% of overall discrepancies related to education, in three common areas: graduation dates with a variance of more than six months; graduation dates with a variance of less than six months; as well as unconfirmed or unverifiable degrees.
Background checks around candidates' education was topical in Singapore recently, after the Infocomm Development Authority of Singapore (IDA) was
criticised
for the hiring of Nisha Padmanbhan - who was employed on the basis of her Bachelor's degree from University of Mumbai.
She also has a Master's degree from Southern Pacific University, which has been slammed as a "fake" and a "diploma mill".
The IDA said in a statement that did not it did not take the Master's degree into account when hiring her.
Meanwhile, criminal history checks and financial-related searches showed low discrepancy percentages in most countries, the First Advantage report said.
The most requested background checks by APAC employers included employment verification at 53.65%, education verification at 21.36%, criminal history at 3.01% and financial-related services at 2.64%.
"More employers are making background screening an integral part of their hiring strategy, and even more are increasing the number of checks to gain a thorough understanding of each candidate's background," the report concluded.
More employers are also starting to screen current contractors and employees, it said.