What kind of leader are you and what areas should you be working on? HRD's free test helps you figure it out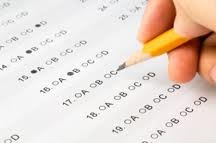 Identifying any potential weak spots is a key step to strengthening your ability as a leader – HRD's free
DISC test
helps HR professionals recognise their own leadership style to enable professional growth and improvement.
"The
DISC personality test
provides a simple to understand how people think, behave and are motivated," said president of the Singapore Human Resources Institute, Erman Tan. "It can unlock the mystery behind developing good people skills, reducing conflict and improving productivity."
The test identifies patterns of behaviour and can be used to implement solutions for maximising an individual's strengths and minimising weaknesses, Tan added. It can be useful in business, education, sales, coaching, and counselling.
Take the free test
here
.