New study highlights variations in key areas of importance amongst HRDs in Singapore, Australia and New Zealand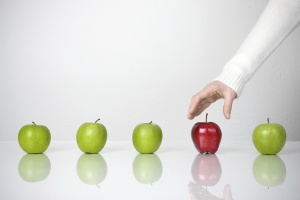 HR executives in Australia are more likely to be focused on staff development and training than those found elsewhere in the Asia Pacific region. This trend was highlighted in the 2015 APAC HR Report which surveyed more than 3,000 high-level HR professionals. In New Zealand, Singapore and elsewhere across Asia, the focus was on recruiting the best talent instead.
These differences point towards talent shortages found within these regions. Chris Mead, regional director of
Hays
Singapore, says in the
Hays
Global Skills Index that this shortage is now a hindrance to business effectiveness within the island nation. New initiatives by the Ministry of Manpower have also seen demand for local talent skyrocket.
In New Zealand, high-skill industries are under pressure due to the local shortage of talent. Jason Walker, managing director of Hays New Zealand, says that employers need to review their recruitment strategies, offering something more than competitive wages in order to adapt to the country's rapidly evolving employment market.
The APAC HR Report also revealed a number of other trends in HR departments across the region:
HRDs in Australia and New Zealand view risk identification, regulation and compliance as more important than those in Singapore
HR executives in Singapore put more focus on expanding into new markets than those in Australia and New Zealand
Reducing costs was a higher priority for HR departments in Australia and Singapore than it was in New Zealand
HR managers in Singapore worked more on assisting the sales team acquire, serve and retain new clients than their counterparts in Australia and New Zealand
Survey responses showed that perceptions about the primary focus of HR have shifted over time. "HR has more gradually been accepted as a business partner rather than just a compliance management function or a 'nice to have'. Where this can continue, it will create opportunities for improved business capability and productivity through staff development," a CHRO of a major Australian enterprise stated.
The dual focus that risk management had with other HR essentials such as employee training was also highlighted. "[One problem is people] not understanding the legal requirements. Many people in HR have had no formal HR training or qualifications. It's fine to learn by doing as long as you are working under someone who can direct you but that doesn't seem to happen as often as it should. This is why there are so many [personal grievance] cases these days," a surveyed HR advisor at a large New Zealand firm said.
External factors can also affect HR priorities within a country. When asked about the future of human resources within Australia, an HR advisor for a local SME said, "There is an air of economic uncertainty. HR can move their attention away from recruitment and remuneration as labour conditions tighten. The focus can then be placed on increasing productivity and using smart methods to reduce costs and increase job security."
Related Links:
Benchmarks for Singapore HR professionals
Six vital traits for inclusive leadership
How vision and clarity made a three-time 'Best Employer'