Helen Coult of Armstrong Craven describes her organisation's work in providing HR-related insight to businesses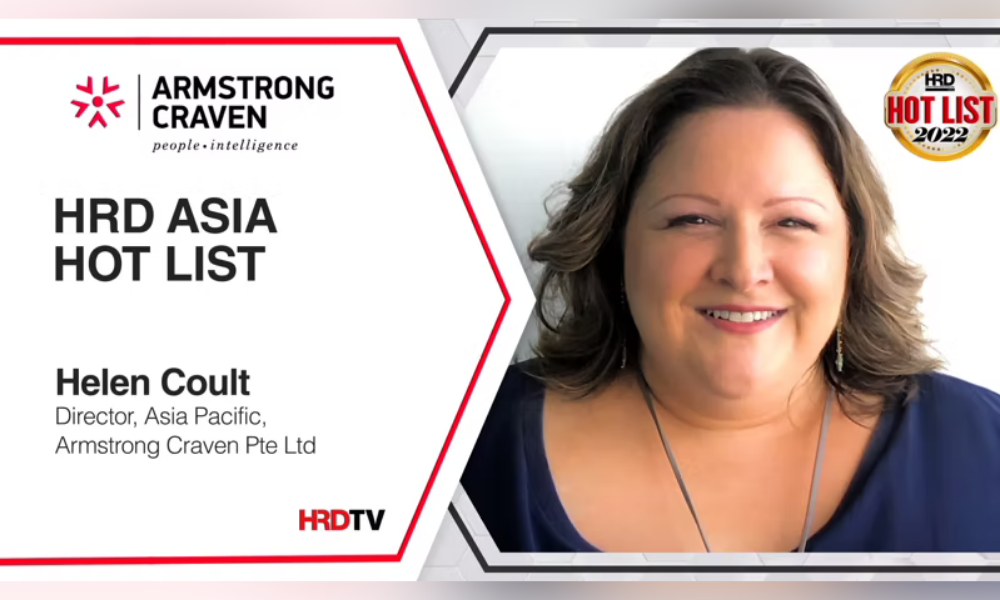 Helen Coult, Asia-Pacific director at Armstrong Craven, did not intend to pursue a career in HR, but an opportunity to work in this field has led to an international career that she describes as a test of skills as well as flexibility.
At the business consulting firm, Coult leads the delivery of solutions such as talent mapping, executive search, and provision of insights to support clients' needs. She says that these duties sometimes call for changes that require adaptability, but working with people is the part that always brings fulfillment. Her work has become even more exciting due to the changing HR landscape over the past year as a result of pandemic-related lockdowns that have restricted the movement and acquisition of talent and given rise to remote working arrangements.
"[Clearly], companies were not necessarily looking to acquire talent anymore, and the switch turned to managing the talent that they had internally. And some of that meant redundancies. A lot of that meant restructuring, stripping out management layers, moving people internally into new positions of which they may or may not have been fully qualified for at that point in time. And some companies got rid of their talent acquisition teams or certainly slimmed them down a huge amount. We at Armstrong Craven managed to retain all of our staff," she says.
She notes that companies that need talent will struggle with acquisition unless they know how to attract the right kind of people, particularly for senior roles: "You may only have one opportunity to attract them to your business, so that first shot needs to be well tuned."
What makes Armstrong Craven different to traditional types of recruitment firms is the proper business conversation it conducts, whether with business leaders or HR professionals, regarding talent management and acquisition, she says. Every conversation is totally bespoke and centred on what the business really needs, which enables Coult's team to work with clients across all roles, regions and business needs from a talent perspective.
Armstrong Craven's talent insight and intelligence is its key to identifying what potential employees want, for example, in terms or remuneration and work environment, or whether they would consider relocation, she says. Such information is fed back to business clients so they can come up with effective approaches to the recruitment of highly qualified candidates.