Rumours are already circling that the Peter Bellew may have jumped ship to re-join Ryanair.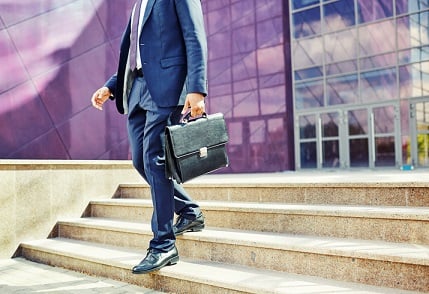 Malaysia Airlines Bhd chief executive Peter Bellew is resigning his post after just one year on the job, and speculation is rife about the real reason for his exit.
Bellew, who joined the airliner in 2014, is the second foreigner to lead Malaysian Airlines and also the second one to quit after a short time. His predecessor, German aviation turnaround expert Christopher Muller, also quit well ahead of his three-year contract.
A local source for
New Straits Times
said Bellew's resignation was due to differences with Khazanah Nasional, the sovereign fund which solely owns the airline.
Khazanah was reportedly meddling and micromanaging in the running of the national carrier,
The Independent
reported.
"There were cases where Khazanah bypassed the MAB board," NST's source said.
Khazanah said last year that Muller's resignation was due to a change in his personal circumstances.
The Independent
said it is believed Bellew could not agree to some of the decisions made by Khazanah over the running of the airliner.
Another reason could be Malaysian Prime Minister Najib Razak's commitment to Boeing and US President Trump that the airline would order long-range aircraft, even as Bellew had insisted that Malaysian Airlines would now focus on short-range flights.
The airline issued a statement denying its CEO's sudden exit amid talk he would re-join Irish liner Ryanair where he served until 2014, his most recent post being Director of Flight Operations.
"He said that he was happy to be in Malaysia and that the turnaround of Malaysia Airlines would be "the greatest achievement of my life"," said MAB.
Meanwhile, Ryanair announced on the London Stock Exchange that Bellows would be rejoining it on December 1 as chief operations officer. He will be responsible for flight operations, ground operations, and engineering.
Related stories:
Retrenchment masterclass: What HRDs need to know
Resignations: What are the real reasons?