Method increases worker productivity, brings down power costs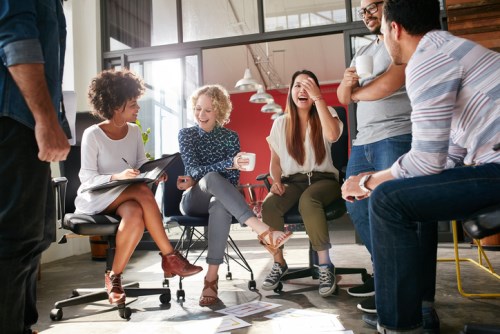 How do you keep the peace in the workplace when somebody's "hot" is somebody else's "cold?" How do you make workers happy and productive while keeping energy costs down?

A study published in the Journal of Energy and Buildings says it is possible to find the sweet spot between ensuring office workers' productivity and capping energy consumption.

The study, which yielded lower energy costs and an upsurge in workers' productivity by up to $1,000 per year per person, was done by Concordia University's Hashem Akbari, professor in the Department of Building, Civil and Environmental Engineering, and Farhad Mofidi (PhD17), a building engineering graduate, the Canada Journal reported.

It assumed a fixed productivity rate of $20 per hour.

The scientists showed that one can control of indoor environmental conditions satisfactory to all workers and conducive to their work, and save energy at the same time.

Different workers will have different ideas on the level of temperature they are most comfortable in, and bickering among co-workers over "too hot" or "too cold" is commonplace. Akbari and Mofidi used algorithms to simulate workers' preferences in air quality, temperature and lighting and come up with a level acceptable to everybody.

"Improving the quality of the office-building environment impacts the comfort of employees, which in turn influences their productivity," Akbari said.

A 2011 study said economic benefits of $17 to 26 billion are achievable annually by improving indoor environmental quality of office buildings across the United States.

Buildings where comfort conditions are controlled at a group- or zone-level, on the other hand, risk neglecting occupants' individual temperature preferences which can cause productivity losses.

The scientists performed the study in an open-air office building in Montreal with five zones and four occupants per zone, considering "several parameters, including energy exchange processes across the building, sets of indoor and outdoor environmental parameters, energy prices, indoor air quality, occupants' activities and personalized thermal and visual preferences," Mofidi explained.

Using sensors, the scientists were able to stimulate the indoor temperature, ventilation rate, natural illumination and artificial lighting that worked best for each worker.

"It is able to act as the brain behind the decision-making system of a cloud-based energy management platform," Akbari and Mofidi said.