Age discrimination is alive and well in the land of the free, according to the results of a new study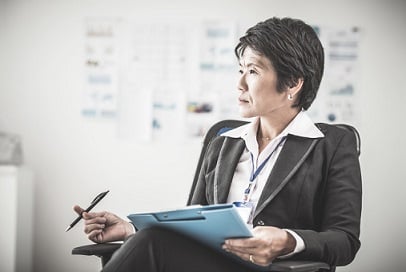 A large-scale US study found "compelling evidence" that older workers, especially women, experience age discrimination in hiring in the lower-skilled types of jobs.
A trio of researchers created "realistic but fictitious" resumes for young (aged 29–31), middle-aged (aged 49–51), and older (aged 64–66) job applicants. They submitted the resumes to ads for job categories that employ large numbers of fairly low-skilled workers of all ages, and that do at least some hiring of both older and younger workers.
Jobs included administrative assistants and secretaries (to which they sent female applicants), janitors and security guards (male applicants), and retail sales (both genders).
The overall callback rate across all sets of job applications was higher for younger applicants and lower for older applicants, "consistent with age discrimination in hiring."
In administrative jobs, the oldest group of females had a callback rate of 7.6% versus 14.4% for the youngest group. In sales, their response rates were 18.4% versus 28.7 % respectively.
For male job applicants—in sales, security, and janitor jobs—there is also a lower callback rate for older men in general, the researchers said in a summary of their findings. "But in this case the age pattern is not as consistent or pronounced, and in some cases the estimated differences between the young and old groups are not statistically significant."
Results further indicated that women face worse age discrimination than men. In retail sales, where results could be compared for both genders, there was a "sharper drop-off" in callback rates with age for women than for men.
"If age discrimination is particularly severe for older women, then using supply-side policies alone to induce later retirement may mainly reduce older women's retirement benefits without doing much to increase their employment."
The study is by far the largest of its kind. It involved applications to over 13,000 positions in 12 cities spread across 11 states, totalling more than 40,000 applicants. "We leveraged technology to conduct our study on a massive scale," the trio of researchers from the University of California, Irvine, and Tulane University said.
"Age discrimination in hiring may be critical to whether older people can work substantially longer, because many seniors transition to part-time or shorter-term partial retirement or 'bridge' jobs at the end of their careers."
According to figures from the US Census Bureau, the share of seniors age 65 and older in the U.S. working-age population is projected to rise sharply—from about 19% in 2014 to 29% in the year 2060.
"[C]urrent policies to combat age discrimination, which rely in large part on private litigation for enforcement, may be ineffective at reducing or eliminating age discrimination in hiring," the researchers said.
"In particular, the potential rewards to plaintiffs' attorneys may be too low to encourage sufficient enforcement, because it is difficult to file a class action lawsuit, and economic damages from discrimination in hiring may be small."
Related stories:
'Technology is a key enabler of the modern workplace'
Should Singapore do away with a statutory retirement age?