A 'tools down' protest will only backfire for Malaysia Airlines (MAS) employees, one academic says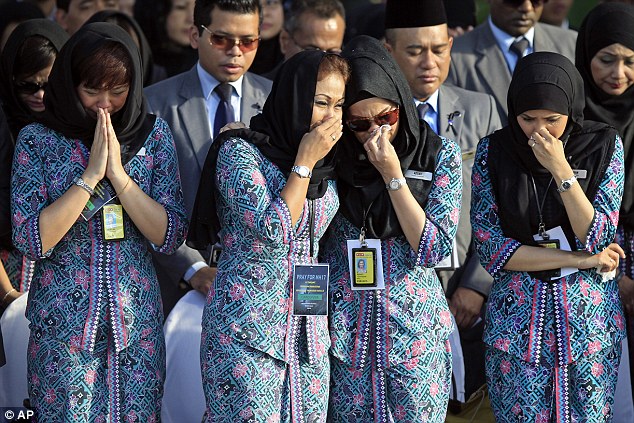 Last week, the National Union of Flight Attendants Malaysia (Nufam) gave Malaysia Airlines an ultimatum: retract all termination letters
sent out
earlier this month or its members would engage in a "tools down" protest.
A two-day deadline was given by Nufam's president Ismail Nasaruddin, who also added that the newly formed airline, Malaysia Airlines Berhad, must also renegotiate the '
unfair
' terms of termination with the union.
But the union's claims have been met with some criticism.
And the union itself is embroiled in controversy. The biggest of MAS's unions, unions, the Malaysia Airlines System Employees Union (Maseu), has always butted heads with Nufam, with legal cases between the unions currently ongoing. Nufam's claim for recognition by MAS is pending judicial review at the High Court, and as it is not recognised by MAS, it has not been consulted during the retrenchment exercise.
Sources
described Nufam's actions around the retrenchment exercise as 'disingenuous and sneaky'.
Nufam's comments have riled Dr Ahmad Zaharuddin Sani Sabri of Universiti Utara Malaysia (UUM), who is also deputy director of UUM's Institute of Tun Dr Mahathir Mohammad Thoughts.
He labelled the union's call for staff to go on strike as ''irresponsible'' given the reality that MAS was in a technically bankrupt situation.
Earlier this month the airline's new CEO Christoph Mueller said the carrier was "technically bankrupt" and isn't expected to break even until at least 2018.
"MAS' survival is now paramount," Dr Zaharuddin told
Bernama
.
"If there is any employees' union thinking of staging a strike, they should ask themselves who is going to benefit from such a move?"
He highlighted that it was most unfair that people would have their travel plans disrupted by the selfish actions of a tiny number of employees.
Going on strike would essentially undermine the airline's recovery plans and put the jobs of the other 14,000 employees at risk, Dr Zaharuddin said.
"Why must we allow the minority to prevail over the majority? Why don't we think of national interest instead of individuals' interest?
"It doesn't mean that we are not sympathetic to the plight of the 6,000 workers being laid off but if we want to save MAS, then they will have to seek other employment."
He gave the example of Japan Airlines, which was once declared bankrupt; caused, in part, by unions' objections to cost-cutting measures.
And when JAL went bust, all its employees lost their jobs, he said, adding that some factions in the union which threatened to go on strike were behaving like JAL's unions.