Now that businesses have almost finished with recruitment in 2015, what trends can HR expect in this area in the coming year?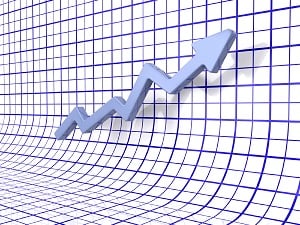 2015 was full of changes for HR – stricter foreign worker laws were brought in, additional learning initiatives such as SkillsFuture were introduced, and the local job market plummeted amidst what was almost a technical recession.
Next year will also keep HR on its toes according to the experts at
Hays
who predict that the following recruitment trends will emerge in 2016.
1) Localisation of the workforce
With the Ministry of Manpower (MOM) continuing its push to restrict foreign employment in Singapore, employers will still find it difficult to take in staff for both low and high paying roles from overseas in the coming year.
"As [MOM] targets not only those foreigners with low salaries, but those higher salaried roles, localising the workforce will become a focus for many companies in 2016 to sustain their growth in the local and regional market," said Lynne Roeder, managing director of Hays in Singapore.
2) Increasing wage pressure
In a tighter labour market, the demand for skilled local professionals will drive up wages in select occupations and industries where competition is most fierce. Past reports by Hays have said that wage pressure is currently worst in sectors such as engineering and technology.
3) Greater focus on talent retention & internal mobility
Stricter foreign employment regulations and increasing wage pressure means companies will put the spotlight on staff retention and internal mobility. Not only will this enable firms to gain greater value from their existing employees but it also cuts down on re-hiring and re-training costs.
4) More recruitment of junior and mid-level staff
During 2015, many companies outsourced and restructured their lower level roles, meaning their workforce was top heavy with mid and senior-level staff.
This imbalance, plus the added wage pressure, will encourage companies to shift their focus to recruiting more staff in the junior to mid-level range instead.
5) More M&A consolidations in commodities
With the weaker market of 2015, more multinational corporations undertook mergers and acquisitions of smaller businesses. This means there will be an increased focus on recruitment as these firms try to boost their newly expanded operations.
"Powerful international firms now need to invest in human capital to consolidate their footholds here in Asia's leading financial and commodities trading centre," Roeder said.
6) Focus on internal controls & compliance
With the Singapore government enforcing stricter penalties for non-compliant firms – as well as bringing in greater costs from a reputational standpoint – 2016 will see senior management, including HR, focus on bringing internal and external procedures into line with these tighter regulations.
7) Increased innovation
Singaporean businesses are in the middle of an innovation drive, strengthened partly by the government's push towards a more "manpower lean" economy. 2016 will continue this trend with firms embracing innovation through better talent acquisition and internal operating processes. HR will need to look out for new initiatives that help differentiate their company from the competition while getting the most out of the existing workforce.
8) Higher digital demand
Big data and analytics has been one of the major trends for 2015 and this does not look like slowing down in the coming year. For many senior managers, the primary issue will be using this data for better problem solving and strategy execution. Getting the most out of the available information and using this in a proactive manner will ensure that businesses can make a bigger impact in 2016 than ever before.
9) Greater need for engineers
The construction industry will continue to experience solid growth in the coming year thanks to the expansion of the MRT network. There will be a higher demand for engineers and project managers, particularly those with experience in tunnelling, signalling design and permanent way design.
10) Singapore's continued importance
As the gateway to Southeast Asia, Singapore will continue to play a vital role in the region throughout 2016. With growing trade and investment relations between Singapore and emerging market economies such as Myanmar, Indonesia and Vietnam, recruitment will be stimulated in the professional services sector. Demand will be greatest for those with regional experience.
Related stories:
Three employment law changes due to impact HR in 2016
Top three HR challenges for 2016
Will HR's role change in 2016?