Singapore's Public Service Division (PSD) has opted to partner with a global body for HR.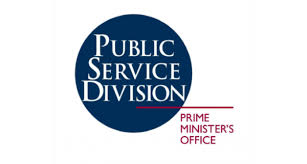 Singapore's Public Service Division (PSD) has announced a partnership partnered with a global HR body that has just opened a Singapore outfit.

PSD – the government agency responsible for HR, leadership and development within Singapore's public sector - recently announced a partnership with worldwide HR community CIPD, which recently expanded into Singapore.

"With 141,000 officers across the Public Service, our HR leaders and practitioners play a critical role in building a workforce that is future-ready," PSD's chief HR officer Low Peck Kem said.

Kem said the CIPD's experience in offering professional standards on an international scale set it apart in terms of equipping the sector's HR professionals with the right skill-sets.

The goal of the partnership is to benchmark PSD's HR professionals' skills against these international standards, as well as strengthening HR's role within the sector.

Twenty public service HRDs will be the first to benefit from the new partnership by having their knowledge and experience assessed against the CIPD's standards for professional accreditation.

"We hope the scale and profile of this partnership with Singapore's largest employer will send a strong signal to other employers in the region about the role of HR, and help to promote HR as a professional career of choice in Singapore and beyond," regional director for CIPD Asia Karen Blal said.