Singapore HR directors could be among those C-Suite executives invited to join an exclusive new $9.5m gym.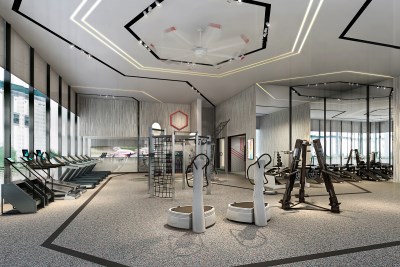 Singapore is now home to an exclusive, multimillion-dollar gym specifically for C-Suite professionals and "the discerning individual" – which could very well include some of the city-state's HR directors.

Fitness First unveiled the new $9.5m club, called Gravity, last Wednesday.

The 17,000 square foot centre will only offer 999 full memberships, and is set to be open for use in the second half of the year.

A Fitness First spokesperson confirmed to HRD Singapore yesterday that HRDs could be among those requested to join the invitation-only health and fitness club.

The invitation list is still being confirmed.

Fitness First Asia chief executive Simon Flint said the company was delighted to announce plans for Gravity, "an invitation only club tailor-made for Asia's leading executives".

"It is a first for the region and Fitness First globally."

The centre is located at the top of the new CapitaGreen tower in Singapore's CBD.

On the 40th floor of the same building, Fitness First is also opening a 6,500 square foot restaurant offering Mediterranean cuisine from October.

The plans follow a recent survey conducted by the company amongst senior executives, which showed 70% of respondents lacked time to exercise, and 94% noted that they would prefer a private, premium and personalised environment to help them achieve their health and wellness goals.

And making time for exercise makes for higher levels of productivity, according to the American Psychological Association.

An APA study showed that employees can use work time for exercise or other health promoting measures and maintain the same level of productivity, or higher at work.

Employees who spent 2.5 hours a week being physically active were more satisfied with the quantity and quality of their work, reported increased work ability and took less sick time than employees who did not engage in physical activity.