HRD chats with one prominent figure in the recruitment industry about his thoughts on government labour policies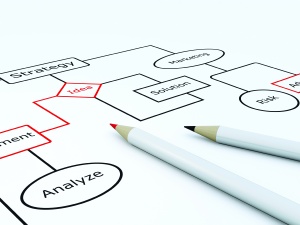 After repeated calls from the government for businesses to increase the hiring of mature workers or reduce reliance on foreign labour, is the onus being placed unfairly on HR to rectify these problems?
One prominent figure in the recruitment industry says that, despite the government being on the right track in many areas, it can actually do more to encourage better HR practices amongst local firms.
"Being on the recruitment and HR side in Singapore for many multinationals, I think the government needs to legislate more," Steven Yeong, chief talent evangelist at Hof Consulting, told
HRD
.
Guidelines in place on aspects such as hiring older workers, anti-discrimination policies, etc, are the right step forward, he said.
"I think it's good that we have these guidelines but I think we need to take another step, moving to legislation where if you break certain laws, there are penalties."
Without this move, guidelines can just be ignored, he added.
"For example, if I was a recruiter, I may not bother with the guidelines. I'd continue my own practices. I won't be fined. I'm not breaking any laws. That's the crux of it."
When it comes to stronger legislation, Yeong recommends the government takes a number of initiatives.
"In terms of looking for Singaporeans and putting out an ad on the Jobs Bank, the mandatory time needs to be increased to at least two months."
The current two week time period is nothing, he added; "It's a blip."
"I know of many companies which abuse the system by putting out the ad when in reality they already have someone in mind," he said.
Yeong also suggested the government bring in legislation to guide how interviews are conducted.
"I do counselling for folks above 40. When I talk to them, they say one of the first questions they are asked at interviews is 'How old are you?' Once they state a certain age such as 45 or 46, things just change."
Implementing new legislation in these areas will encourage both HR and senior management to alter their workplace policies.
However, he admitted there might be pushback from HR with these sorts of changes.
"From an HR standpoint, more legislation means their job is harder," he said.
This fight against legislative change can already be seen with businesses calling upon the government to relax its laws on employment pass applications.
However, Yeong stressed that HR should remain patient with these legislations, saying that although fewer regulations make HR's role easier, the country as a whole loses out in the end.
Related stories:
'Tighter belts need slimmer companies' – Manpower Minister
MPs call for action on Singapore's main manpower flaws
Tharman blasts HR in Budget attack on ageism