The path is being paved for more Singaporean women to become top business leaders, with one new non-profit aiming to increase the number of female-led organisations to 20% by 2020.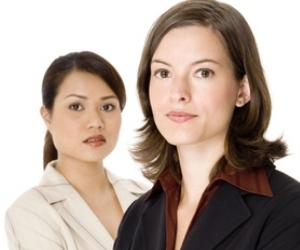 Earlier this year, the chairman of Singapore's stock exchange noted that the increasing number of female company directors was encouraging – but said there was still work to be done.
Singapore's Diversity Action Committee had released a report which highlighted that the number of directorships or board seats held by women in Singapore rose 10%, from 406 in 2013, to 448 last year.
DAC chairman and SGX chief executive Magnus Bocker said the increased representation of women on boards of SGX-listed companies was encouraging.
"Though we still have a long way to go, the findings support how a rising number of companies and their boards are taking steps to foster better governance and business-performance with a more gender-diverse board."
One new organisation has the goal of doing just that.
Female Founders, a new, independent, non-profit, non-governmental organisation with the goal of empowering female entrepreneurs and business leaders, launched yesterday.
It was founded by a group of female entrepreneurs and business leaders, and at the helm are Roshni Mahtani, CEO and founder of theAsianparent, and Dr Meri Rosich, founder of QualityTime and AppStrategyLabs.
"While Singapore women are highly educated and employed, they represent only 5% of tech start-ups and 8% of boards," Mahtani said.
"In the Global Gender Gap report, Singapore ranked 55 out of 153 states. We aim to eliminate this inequality and target to increase the number of female-led organisations to 20% by 2020."
The organisation plans to take a three pronged approach in bringing this goal into fruition by way of research, policy and advocacy action.
"Women are still under-represented in entrepreneurship, particularly in this part of the world, despite studies revealing that companies with more women on their boards outperform their rivals," Rosich said.
"Overall we believe that economic empowerment of women will deliver significant societal benefits. As business women leaders ourselves, we will make Female Founders the premier source of information on best practices for female business leaders of the future."
Yesterday's launch was attended by entrepreneurs, venture capitalists and investors, partner associations, supporters, educational institutes and government representatives.
Female HR directors are among the professionals and businesswoman being welcomed to join the group. For more information, email
info@femalefounders.com
.