Eighty per cent employee engagement, 25% lower attrition, and a 78% belief among employees they are the most valued asset. This is no HR dream.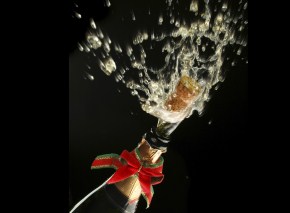 A swathe of statistics rating the best employers in Singapore will leave many HR managers measuring their company against those termed the 'best of the best'.
Aon Hewitt's Best Employers 2015 list released over the weekend named McDonalds Restaurants as Singapore's stand-out 'Best of the Best' employer.
American Express International and Bain & Company were placed second and third, with Hongkong Land and Hilti Far East rounding out the top five.
The organisations were measured on whether they inspired strong commitment and superior performance, drove business results through effective people practices and managed their business for long-term success and sustainability.
The results showed the 'best' employers as rated by Aon Hewitt had actually achieved 29% better business results when compared to the rest of the market.
"We found they achieved significant higher growth in their income profits when compared to market average," Southeast Asia CEO Jeremy Andrulis said. "This makes becoming a Best Employer a business agenda and not just an HR agenda."
A batch of impressive statistics released with the list show that leading employers are significantly outperforming the market with their HR efforts.
Aon Hewitt said best employers achieved an engagement score of 80%, which was significantly higher than the market average of 59%, while these organisations also experienced 25% lower attrition than average.
Meanwhile, 79% of employees at Aon Hewitt's best employers believe that the senior leadership team treat them as the organisation's most valued asset, compared to only 58% of employees at participating organisations.
HR managers also benefitted from stronger employer brands, managing to fill 42% more openings internally compared to the average market level.
Aon Hewitt said this came down to Singapore's leaders 'walking the talk'.
"There is a significant gap between 78% employees at best employers believing their organisation delivers on promises compared to only 56% at participating organisations," Aon Hewitt's Alexis Saussinan said.
"Best employers clearly walk the talk and fulfill their commitment. This goes to reinforce the value of their employer brand when it comes to attracting and engaging the best performing talent," he said.
Fifty-eight per cent of CEOs at Singapore's best employers also rated people issues as their top challenge, followed by organisational efficiency (52%).
Interestingly, though 58% of best employers have a clearly defined employer brand, only 15% of CEOs and HR are aligned about the nature of this brand.
Aon Hewitt's best employers also demonstrated a high performance culture, with 78% including the engagement scores of their teams in their people manager performance ratings, and 72% of employees feeling they received appropriate recognition for their efforts beyond regular pay and benefits.
| | |
| --- | --- |
| Aon Hewitt Best Employer – Singapore 2015 Awards | Company Name |
| Best of the Best | McDonald's Restaurants Pte Ltd |
| Best Employer Singapore 2015 | American Express International, Inc |
| Best Employer Singapore 2015 | Bain & Company SE Asia Inc. |
| Best Employer Singapore 2015 | Hongkong Land |
| Best Employer Singapore 2015 | Hilti Far East Pte Ltd |
| Best Employer Singapore 2015 | Microsoft Singapore |
| Best Employer Singapore 2015 | Tan Tock Seng Hospital |
| Best Employer – Commitment to Engagement Singapore 2015 | Roche Diagnostics Asia Pacific |
| Best Employer – Generation Y Singapore 2015 | Holiday Inn Singapore Atrium |
| Best Employer – Hotels Singapore 2015 | The Ritz-Carlton, Millenia Singapore |
| Best Employer - Small and Medium Enterprise Singapore 2015 | Goodrich Global Pte Ltd |