Manpower Minister Lim Swee Say urges other organizations to follow the lead of these companies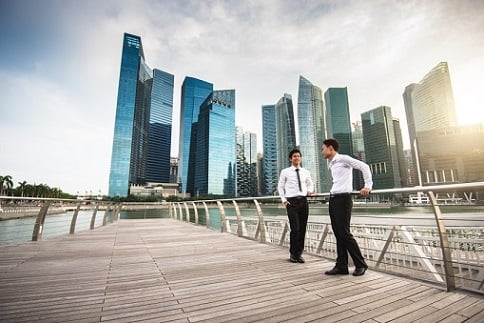 Singapore's Minister for Manpower has praised a number of employers for their innovative approach to workforce management, saying other organisations must follow suit.
Speaking at the Human Capital Partnership Conversations,
Lim Swee Say
stressed the need for firms to innovate with technology, improve productivity and be more manpower lean.
"We have to make sure our future economy will not only be more innovative and our future workforce more productive, but our future growth must also be more inclusive," he said. "The three must go hand-in-hand."
Lim then pointed to a number of organisations which are pursuing all three goals in what a holistic way – they included companies from the financial sector, the hospitality sector and the energy sector, among others.
"To be inclusive of workers made redundant by other companies and industries, ExxonMobil takes in mid-career hires, who may not have direct experience, and help them switch careers with the company," Lim told the audience.
This year, ExxonMobil leveraged WSG's Professional Conversion Programme to hire 11 mid-career PMETs for chemical manufacturing. It plans to recruit another 20-30 PMETs next year through the same programme.
"To be more inclusive of young and inexperienced job entrants, Citibank offers Earn and Learn, 12-week internship, 5-month mentoring programme etc. to train and groom local university students and graduates fresh out of school," continued Lim.
"It has done so year after year, batch after batch, producing many promising talents for the bank, and our finance industry too."
Nature park Gardens by the Bay was also mentioned in Lim's speech as the organisation is making proactive steps to support mature workers.
"Gardens by the Bay hired Mr John Loh at the age of 72 as a procurement executive, promoted him to procurement manager at the age of 75, and senior procurement manager this year at the age of 77," said Lim.
"All these efforts and commitment will help to strengthen our local core, and enhance the complementarity of local and foreign manpower in our Singapore workforce," he continued.
Related stories:
Hundreds of firms on government watch list
Employers sign up to flex standard