Slips and trips are among the highest risks for employees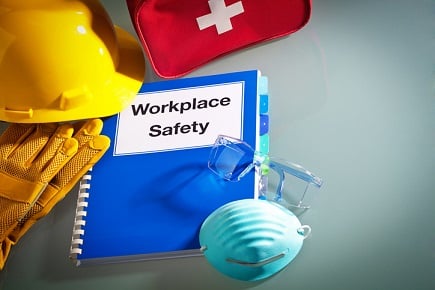 Global insurer AIG expects workplace safety in Singapore to be a "significant risk" over the next 12 months.
"In the face of headwinds and fewer projects, we have seen that companies are facing increasing and unnecessary exposure in workplace safety and health, with less focus on safety measures and some firms even going against the law by not buying work injury insurance," said Debra Burford, AIG Singapore's Head of Liabilities.
According to government figures, fatal injury rates remained stable while non-fatal workplace injuries increased in 2016. The workplace fatality rate remained at 1.9 per 100,000 employed persons while non-fatal injuries increased by 5.4%.
"This is a great cause for concern, as every fatality and injury is one too many, and companies cannot allow their workplace safety to be an afterthought," said Burford.
The Ministry of Manpower (MOM) has identified three "priority areas" to help improve workplace safety and health standards (WSH) for2017 – falls prevention, onsite vehicular safety, and prevention of amputation injuries.
Latest claims data from AIG Singapore as of April 2017 revealed that the highest risks facing employees are:
slips and trips (21%)
contact with stationary machinery or objects (12%)
traffic accidents (7%)
falls from height (5%).
The insurer said most accidents lead to finger and hand injuries including fractures, as well as back injuries. Back strains and fractures were among the most costly.
"Whilst finger and hand injuries may not sound serious, they lead to downtime for both employees and employers which can be prevented with the incorporation of a strong safety and wellness culture within the organisation," Burford said.
About 78% of Singapore workers are willing to share data about their movements and work conditions with employers, according to an AIG survey conducted last year. Some 56 per cent would wear a wearable device provided by an employer.
"More companies are introducing wearable devices that could warn their workers if they are carrying too much weight, exposed to noxious gases, or standing too close to a dangerous area, said Burford. "Such data generated could result in a win-win for employers and employees by preventing accidents from happening in the first place."
The law requires employers to secure work injury compensation insurance for all employees doing manual work, as well as all employees earning less than $1,600 a month. It is applicable to both foreign and local workers.
Firms face higher safety and health standards, as authorities seek to hold upper management accountable for safety lapses. "[Ministry of Manpower] investigators will also probe deeper into the role of the companies' senior management in ensuring compliance. MOM will take actions not only on the company, but also hold the senior management responsible and accountable if their actions breach the WSH Act," said Minister of State for Manpower Sam Tan in a speech last March.
Related stories:
"Operations Roadrunner" revealed to step up workplace vehicular safety
Two employers charged for failing to purchase employees' work injury insurance