But a report observes a "gradual decline" in its overall quality of living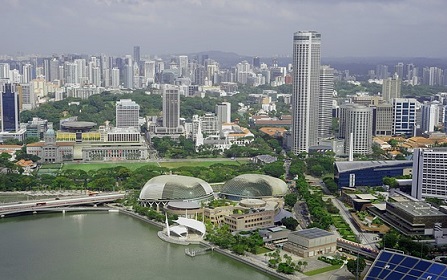 Singapore remains as the most liveable location for Asian expatriates, according to a survey about expatriate living conditions by ECA International. The city-state placed first in both the survey's Asia-Pacific and global rankings.
"Singapore continues to sit above its regional rivals in our global liveability rankings. With low crime rates, decent medical facilities and excellent infrastructure, it comes as no surprise why Singapore tops our rankings time and time again," said Lee Quane, Regional Director – Asia, ECA International.
However, ECA has observed a "gradual decline" in Singapore's overall quality of living due to the "deteriorating air pollution situation," Quane added.
The ranking system evaluates over 470 locations worldwide. Factors include climate; availability of health services; housing and utilities; isolation; access to a social network and leisure facilities; infrastructure; personal safety; political tensions and air quality.
Next to Singapore were three Australian cities that tied for second place in both the Asia-Pacific and global levels – Adelaide, Brisbane, and Sydney.
Osaka, Japan was the second-best Asian city in the list, as it ranked 5
th
in both the Asia-Pacific and global rankings.
Quane specifically mentioned a "widened" gap between Hong Kong and Singapore "due to worsening socio-political factors and curtailments to political freedom that we have witnessed in Hong Kong over the past 12 months."
"Environmental factors such as lower levels of air pollution and the fact that Singapore is spared the impact of natural disasters such as typhoons that afflict Hong Kong annually are also key contributors," said Quane.
Related stories:
Singapore remains Asia's best city
What do Singapore workers expect from their employers?