Singapore has been labeled the world's most expensive city for expats, with the results likely to affect HR teams planning to move staff between cities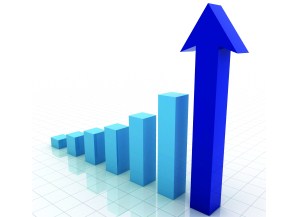 Singapore has been labeled the world's most expensive city for expatriates, with the results likely to inform HR leaders when moving staff between cities.
In results that mirror last year's, the Economist Intelligence Unit put Singapore at number one, followed by Paris, Oslo, Zurich and Sydney.
The Worldwide Cost of Living survey is designed as a guide for HR departments shifting their staff between jurisdictions and cities globally.
It compares the cost of more than 160 services and products including food, clothing and utility bills, to come up with a final tally of expensive cities.
Singapore first topped the EIU's list in 2014, when it rose to take the dubious title from Tokyo, which dropped even further back to 11
th
place this year.
Singapore, along with Seoul, was singled out among the 133 cities surveyed for being the world's most expensive place to buy clothes.
"The malls of Orchard Road offer a price premium that is over 50% than in New York," the EIU said in the report.
The EIU also noted Singapore was 11% more expensive than New York when it came to purchasing basic groceries for daily living.
Transport prices – which include car prices affected by Singapore's restrictive Certificate of Entitlement system – were three times more expensive.
The yearly rankings are heavily affected by macroeconomic factors, including currency fluctuations, oil prices and inflation or deflationary pressures.
The survey noted that it did not take into account the recent jump in value of the Swiss franc, which would have put Zurich at number one if it was included.
Observers last year noted the cost of living report primarily affected expats, businesses and travellers that were comparing jurisdictions rather than locals.
The report pointed out that, while Singapore's cost of living was high, incomes – including those of expats – were also comparatively high as well.
The most expensive places for expats
Singapore
Paris (France)
Oslo (Norway)
Zurich (Switzerland)
Sydney (Australia)
Melbourne (Australia)
Geneva (Switzerland)
Copenhagen (Denmark)
Hong Kong
Seoul (South Korea)
Source: Economist Intelligence Unit