Workers in European countries rank among the most productive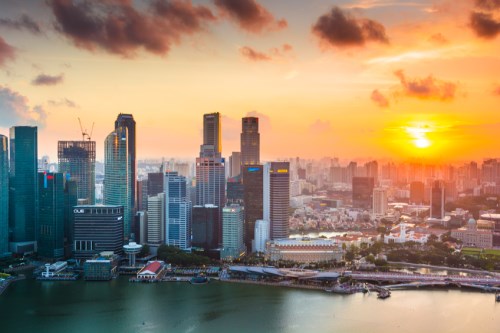 By Francis Monfort
Office workers in Singapore spend the least time performing their primary duties, according to a global productivity study commissioned by enterprise systems provider Unit4.
Respondents in Singapore spend only 60% of their time performing their roles' primary functions, the least among the countries surveyed.
In comparison, respondents in Norway spend 81% of their time on primary duties, the highest in the survey. Workers in Sweden followed closely at 78% and France at 76%.
However, data also revealed that Singapore respondents spend the least time on repetitive administrative tasks among the workers surveyed. This translates into Singapore's lowest administrative costs among the countries surveyed of only US$26.3bn.
The service industry covered by the study saw the cost of lost productivity at more than US$5trn per year. Based on the study and official figures, the U.S. has the biggest annual administrative cost of US$2.87trn.
Additionally, the study found that on average, office workers across all countries surveyed spend 552 hours a year, equivalent to about one-third of the working year, performing administrative or repetitive tasks.
"To compete effectively for talent in the future, service organizations will need to make systems automated and self-driving to ensure productivity, but also to help younger workers to better engage at work by delivering them a similar experience to what they are used to at home," said Stephan Sieber, CEO of Unit4.
"This will help them to feel they are spending their time on the right things, on their primary work and being effective. Left unchanged, the situation could be crippling for business, particularly services organizations who rely on the strengths and output of their people," he added.
DJS Research conducted the study in April and May among office workers in the US, Canada, United Kingdom, Australia, Singapore, Spain, France, Netherlands, Germany, Norway and Sweden.
Related stories:
What stokes employees' stress at work?
How can firms improve employee retention rates?