Prime Minister Lee Hsien Loong is pushing for fewer Singaporeans to study at university.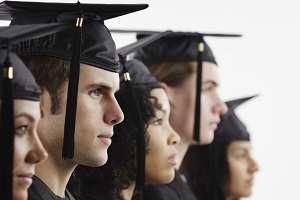 What Singapore needs is less graduates.
Tightened immigration measures and a cooler economy have resulted in a greater demand for workers to fill roles in areas that keep the city-state chugging along, in sectors such as manufacturing, construction and hospitality.
So now Prime Minister
Lee Hsien Loong
is trying to convince the nation's younger generation they don't need to study at university level to have a good career, TODAY has reported.
It's a concept unlikely to be well received in a nation where six out of 10 Singaporeans between 25 and 29 years old have completed tertiary education, the highest proportion in the world, according to
World Bank
figures.
"You can't rise up in Singapore without a degree," Singaporean Carmen Kok told TODAY.
She regrets she never made it to university and will not allow her daughter to follow the same path.
"She may be able to get a job if she doesn't go to university, but she can get a higher salary if she goes."
PM Lee, who graduated from Cambridge University in England with top honours, is currently campaigning to convince more young Singaporeans to join the workforce under an initiative called SkillsFuture.
The "earn and learn"
initiative
places graduates from technical schools into jobs, where they are able to continue with part-time education.
Successful participants receive a $5,000 sign-on bonus and are matched with a suitable employer, who will provide them with training and mentoring, while also paying them a salary for the duration of the apprenticeship – between 12 and 18 months.
Employers of graduates get grants of up to $15,000 per trainee to offset their costs.
Another part of the SkillsFuture initiative is to give every Singaporean aged 25 and above an initial $500 of SkillsFuture Credit – which will be topped up at regular intervals and not expire – to be used towards further learning and upgrading of skills.
The credits will cost the Government $1bn between 2016 and 2020.
The question remains – will it fly in Singapore?
Twenty-six year old Kenneth Chen, who has a sports science degree from Brisbane as well as a biotechnology diploma from Singapore, told TODAY he thought not.
"The government shouldn't tell people not to go to university unless they can promise the same job opportunities as graduates.
"But obviously that's not going to happen."