The Workers' Party has said it would introduce drastic measures to bring foreign worker growth to a halt in the future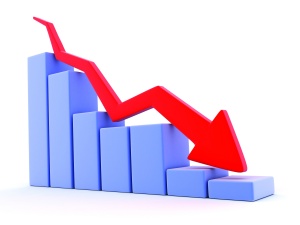 The Workers' Party (WP) sees "no choice" but to curtail foreign worker growth and solve the overpopulation problem caused by the People's Action Party (PAP), party members told reporters during a party walkabout at Simei MRT station yesterday (8 September).
WP candidate, Gerald Giam, said his party planned on keeping foreign workforce numbers constant if their target of one per cent resident workforce growth was achieved. Giam added that their manifesto was focused on the Singaporean core as the primary solution to the country's population problems.
"We need to invest more in our people to give our people confidence in themselves and hope for the future," Giam said in a rally speech on Sunday. "I have faith in our people. We have gone through so much together as a nation in the past ten years. We will emerge stronger."
These kinds of proposals have drawn criticism from Manpower Minister,
Lim Swee Say
, who has said that a zero per cent growth in foreign workforce would force the shutdown of many local businesses adding that for "tens of thousands of Singaporeans, their jobs will also die".
Lim said that foreign workers were brought in as a way to protect Singaporeans. The PAP had "always believed that the foreign workers will serve as a buffer, so in a downturn, they will buffer the impact," he said.
Giam countered this sentiment, saying that although companies are bound to be hurt by "sudden policy u-turns," the country was at a point where there was "no choice" but to limit the influx of foreign workers.
"If we continue on this path, we are going to hit [a population of] 6.9 million or even more," he said. "So, there is a need to take steps to resolve this problem, and there will be some pain, but the pain is not because we suddenly came up and proposed this … You need to look further back to see what [the Government has] been planning all this time earlier on."
This battle between the PAP and the Opposition continues. If the PAP secure a significant majority in government after Polling Day, their current labour policies will still occur unchanged from what they have announced previously. If the Opposition gains a larger number of seats however, stricter foreign labour laws may be put into play. In preparation for this, HR can either focus on developing local employees now or look towards innovative ways of boosting productivity in order to do more with less within their company.
Related stories:
GE rallies cement labour policy future for Singapore
Workers' Party member slams government labour policies
Workers' Party opens up on minimum wage proposals