Companies in Singapore are failing to utilise the one obvious human resource that could push their return on equity and return on assets up by at least 2.4%, according to one study.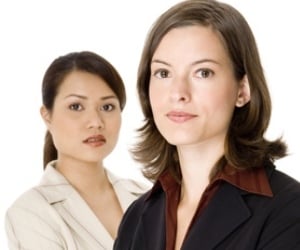 Companies and institutions utilising female talent at the highest levels are seeing a demonstrable better return on equity and assets, according to new findings.
A report produced by Korn Ferry and the National University of Singapore has found gender diversity in boardrooms is linked directly to better performance.
Singapore companies with at least 10% female representation enjoy an average of 15.5% ROE, compared with 13.1% for companies lagging below 10%.
Across the Asia-Pacific, ROE averaged 15.4% at companies that achieved more than 10% female representation at board level, and only 11.8% at the rest.
The in-depth study of 1000 Asia-Pacific boardrooms, which was released last week, found women occupied only 7.4% of the total number of board seats in Singapore in 2013, though this had risen marginally from 6.8% in 2012.
This placed Singapore behind the likes of neighboring China, Indonesia, Hong Kong and Malaysia, which all managed to field more women at board level.
Singapore also ranked only ahead of South Korea and Japan when it came to all-male boards, with 52% of all boards failing to field a female member.
This was an improvement on 2012, when 58% of local boards were all-male.
Associate Professor Marleen Dieleman from NUS Business School said Singapore had only managed 'marginal increases' in female board representation.
"As female representation remains generally low in Singapore in comparison to other APAC markets, there is significant potential for companies to benefit from greater gender diversity in their boardrooms", Dieleman said.
The
Diversity Matters: Adding Colour to Boards in APAC
report measured a 3.6% boost to ROE and a 1.3% fillip to ROA with 10% or more women on boards.
It examined the 2012-22013 annual reports of the largest 100 publicly listed companies in 10 selected economies, which were Australia, China, Hong Kong, India, Indonesia, Japan, Malaysia, New Zealand, Singapore and South Korea.
"Companies should consider taking concrete steps to improve board diversity by making a deliberate choice to consider female candidates for board positions and start by promoting more women to senior roles", Korn Ferry regional MD Alicia Yi said.
Female representation on Asia-Pacific boards
| | |
| --- | --- |
| Country | Representation (2013) |
| Australia | 18.6% |
| New Zealand | 13.6% |
| China | 13.2% |
| Indonesia | 11% |
| Hong Kong | 10.6% |
| Malaysia | 8.3% |
| Singapore | 7.4% |
| India | 7.3% |
| Japan | 3.1% |
| South Korea | 2.1% |
Source: Korn Ferry, National University of Singapore