Despite Singapore's latest efforts to boost national productivity, employers may find that less is in fact more with regards to staff hours worked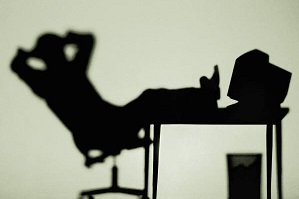 "If Singapore is to maintain its edge and compete effectively, it is essential to increase productivity and creativity. Rather than simply continuing to work at the same pace, companies may achieve better results if employees go a little slower."
Financial services consultant, Richard Hartung, wrote this for
TODAY
in an article outlining why Singaporean employers should encourage their staff to slow down in order to boost productivity.
The piece was written in response to a comment by Minister for Manpower,
Lim Swee Say
, on how Singapore couldn't afford to slow down even a little if it wanted to remain competitive.
This drive towards working harder goes against the models and information coming out of other countries, writes Hartung.
For example, data from the
Randstad Workmonitor
released in June said that 60% of Singaporean employees say their employer expects them to be available outside of regular office hours.
Despite this trend towards longer work hours, productivity is failing to grow. The latest government figures show that productivity dropped in 2012 and again in 2014 with no improvement in the first half of this year.
The latest
Creative Productivity Index
by the Economist Intelligence Unit at the
Asian Development Bank
put Singapore in tenth place even behind Laos. The report writes that Singapore is "less effective" at turning creative input into output and has the potential to improve this failing.
Slowing down and working fewer hours may be the way to boost productivity and innovation at least according to the latest research.
A study by John Pencavel at the Institute for the Study of Labor (IZA) in Bonn, Germany, found long weekly or daily hours did not translate into improved outputs.
"[Employees] at work for a long time may experience fatigue or stress that not only reduces his or her productivity but also increases the probability of errors, accidents, and sickness that impose costs on the employer," Pencavel said.
More companies around the world are now starting to experiment with shorter work hours. For instance, UniQlo in Japan recently switched to a four day work week and a number of businesses in Sweden have made the move to a six-hour work day.
It might be time for Singapore's employers to make the same change and try a new approach to boost productivity across the nation.
Related stories:
Singapore can't even slow down a little bit, Manpower Minister
Nine-to-five days a form of 'torture', claims research
Should we all just work part time