Following a recent provocative article advocating compensation pegged to nationality, HRD spoke to the country's top HR leaders to find out more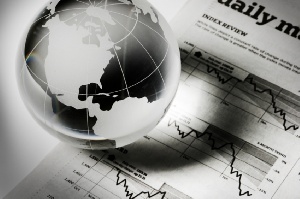 Equal rights for all workers is "an ideal which will not, and should not, happen," wrote Sim Lim Onn in a recent opinion piece for
The Straits Times
. In light of these controversial statements,
HRD
talked to Singapore HR directors and legal experts to find out more.
In particular, we asked whether employers in Singapore were steering away from equal rights by offering four tiers of compensation to staff from Western Europe, Eastern Europe, Singapore and developing countries as claimed by Sim.
Caroline Berube, managing partner of HJM Asia Law, noted that legal regulations for locals and foreigners already vary in many countries. This can lead to certain differences in compensation with locals given more benefits than foreigners.
"For example, Singapore citizens and PRs are entitled to CPF contributions while foreign employees are not," she told
HRD
.
Speaking with senior management at both SAP and Aviva, it seems that most MNCs at least try to provide equal benefits.
"When it comes to our benefits structure, we subscribe to an egalitarian school of thought where all employees – regardless of their nationality and job levels – will be given the same benefits," Chetna Singh, head of total rewards for SAP Asia Pacific Japan, told
HRD
.
Anuradha Purbey, HR director at Aviva Singapore, made a similar statement.
"We do not follow any discrimination because we are an equal opportunity and inclusive employer who is fully committed to the TAFEP pledge that says we have to be absolutely inclusive. We base our selection and remuneration decisions on experience, capability and performance, plus the salaries are benchmarked against the role and the market. Nationality doesn't come into it."
However, Purbey noted that when it comes to the compensation offered in MNCs worldwide, there could definitely be differences between locals and expats.
"The point that Sim Lim is raising here is actually country neutral," she said. "I may be living and working in any country, and the way I'm compensated is determined by two key triggers."
One of these is the talent demand and supply situation within that country or the organisation itself. The other is the guideline that expat workers should not be disadvantaged after relocating.
"This is not a Singapore-centric situation. It is movement of talent and these are globally guiding principles that are used," she said.
"The underlying principle is, no matter which country you come from, you should be no worse off than in your home country. Otherwise talent would not move. Why would you go from Australia to Singapore if you are actually going to be worse off financially?"
The exception to this is if someone relocates to gain a diverse set of experience. In this case, it is a matter of personal choice and not due to the innate needs of the organisation, she added.
As a result, it isn't just people from the US or UK who receive 'local plus' packages when moving to Singapore, she said; Singaporeans travelling overseas are also likely to receive these same added benefits provided their skills are in high enough demand.
With regards to claims that those from developing countries receive lower compensation than Singaporeans, Purbey disagreed. Those from countries such as Malaysia or Indonesia who could bring value to a company with their skills should also receive additional benefits such as housing, healthcare or education, based on the above two triggers, she said.
"This could be merely a perception because pay should be linked to experience and skillset."
Compensation is also linked to industry sectors and some sectors pay more than others, she added. Furthermore, in some sectors such as construction, there is a higher concentration of foreign workers.
"For example, as a Singaporean, your net salary is X dollars per month. Say you see someone from a developing country working in the construction field with a salary pegged at Y dollars. If X is higher than Y, you might then make a nationality generalisation," Purbey said.
Related stories:
Do expats actually earn more than locals in Singapore?
Nationality related discrimination drops, but ageism debate still raging
How can HR attract Singaporeans working abroad?