Sustainable development is an obligation, says Lim Swee Say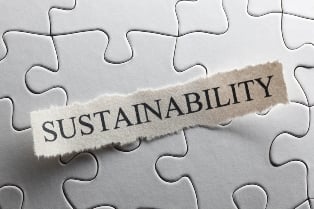 Singapore "fully supports" the International Labour Organisation's call to establish a more environmentally-friendly world of work, Minister for Manpower
Lim Swee Say
said on Wednesday. This comes amid a global effort to mitigate the effects of climate change.
"We strongly believe that creating better growth for our economy as well as better jobs and living environment for our people is a journey with no end," said Lim in a speech at the 106th International Labour Conference in Geneva Switzerland.
The minister said striving for sustainable development is not a choice. "It is an obligation we owe to each other and to our future generations. This is especially so for Singapore. Because as a small island city-state, we are lean by nature."
International Labour Organisation (ILO) Director General Guy Ryder believes that economic growth and climate protection are not mutually exclusive. "[T]he world does not have to choose between job creation and preserving the environment. Environmental sustainability is a must, including from a labour market perspective," said the official in a speech last week.
"True, on the way to a more sustainable economy many types of jobs that exist today – especially in highly polluting or energy intensive activities – will disappear. Others will be replaced or adapted. But new jobs will be created as well," he added.
Lim said Singapore is striving strive to be a leaner and greener economy, driven by technology and innovation. The city-state's unions, industry leaders and government agencies are jointly spearheading the transformation of 23 business sectors in Singapore, accounting for more than 80% of our economy.
Among other things, Lim said the economy is building new capabilities in smart factory, digital services, vertical farming, water reclamation, and green energy.
"The outcomes can be win-win-win for our economy, enterprises and workers, but only if our economy is competitive, our society is cohesive and our development is environmentally sustainable, all at the same time."
Related stories:
ILO chief calls for "greening" of world of work
Singapore Prime Minister calls for "jobs, jobs, jobs"