Employees are now more likely to air their 'dirty linen' in public and pursue grievance actions if they leave their jobs on bad terms, a key advisor says.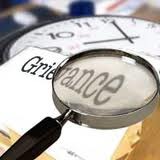 Employees are now more likely to air 'dirty linen' on their employers in public and pursue grievance actions if they leave on bad terms, a key advisor has said.

As Singapore's workplace culture changes, Braddell Brothers partner and disputes specialist Elaine Seow said employers put their reputation at risk if they allow lax grievance procedures and policies to result in disgruntled employees.

"In many cases, employers learn via a mishandled incident and will only then implement changes to improve their internal system," Seow told HRD Singapore.

"But reputation is crucial to an organisation in Singapore; our workforce is small and intimate knowledge is often shared among various stakeholders in their respective industries."

Seow said employers commonly make the mistake of thinking employees will tender their resignation quietly and leave rather than use grievance procedures.

"Perhaps so in previous working spheres. Not now where we see more claims by aggrieved employees or former employees who have a bone to pick having left the employ of their organisation on bad terms," she explained.

HR leaders have a critical role to play in stopping 'dirty linen' being aired publicly.

"A sound HR policy requires a HR manager who is well respected and visible within the organisation whom employees know they can turn to for any grievance-related matter," Seow said. "Why would they air dirty linen in public when most problems can and should be nipped in the bud internally?"

Likewise, soundly managed HR departments, policies and procedures can ensure employee grievances do not metastasize into damaging claims.

"A lot of these incidences boil down to misunderstood intentions or misunderstood procedures of managing an aggrieved employee. Improvements include sound HR personnel plus regular feedback sessions," Seow said.

Employers in Singapore typically have grievance procedures contained in their employee handbook, advising employees how and where to lodge their problem. They would also usually advise employees on the procedures that would be invoked, such as the convening of an investigative committee.

Seow said that the effectiveness of grievance procedures in handbooks depends on how they are implemented and made known to company employees.

"I have seen big established companies face termination claims from aggrieved employees who were not aware of the grievance procedures set out in the employee handbook. Most times, these policies are lengthy wordy documents on the intranet," she said.

Employers also exhibit differing levels of success when it comes to the forming and running of effective investigative committees when dealing with an employee grievance.

"What is important is the manpower and resources available for allocation to such committees," Seow said. "For example, who do you allocate to sit on such committee? Typically, the immediate reporting superior, a member of HR personnel and one senior management personnel, so that any decisions can be made via a majority decision and as impartially as possible."

Employers should be clear on the roles and approach they will take to investigative committees ahead of time, and ensure this is familiar.

"[Employers should] set out the procedure: for example, the template of a feedback and complaint form, followed by internal consultation, with very clear steps explaining whether the employee is to be suspended for a period of time pending such consultation, or an open session is to be undertaken, etcetera.

"All the committee members should be familiar with these. Usually there would be three stages with one appeal," Seow said.