Over half consider themselves a "mobile workers"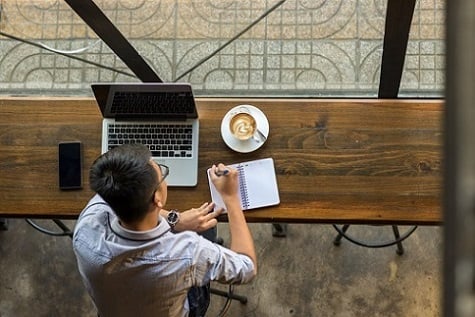 Just 26% of workers in Singapore believe their organisations' leadership is committed to bridging the digital skills gap in the workplace, according to a recently published study by Microsoft. This comes amidst Singapore's efforts to have its workforce adapt to rapid advancements in technology.
"As Asia primes itself to become the most connected market with more than half of all mobile connections originating from the region by 2021, organisations need to rethink how they empower their workforce with the right culture, policy, infrastructure and tools to maximise their potential. This means enabling collaboration from anywhere, on any device," said Kevin Wo, managing director, Microsoft Singapore.
The tech giant's "Asia Workplace 2020 Study" found that 62% of Singapore respondents consider themselves as "mobile workers" and spend a fifth of their time working outside their offices. But just 37% feel empowered by their organisation's culture and managers to be able to work together productively and collaboratively.
Less than a quarter (23%) agreed that their organisation has invested in culture development through training and development led by HR. Results come from a poll of nearly 4,200 professionals in 14 Asia Pacific markets, 307 respondents from Singapore.
"As the nature of work changes, how employees collaborate and work together will be impacted as well. It is critical for business and HR leaders to seek ways to better empower individuals and remove barriers to collaborate for the digital age, especially when the Study clearly identifies gaps that can be minimized with technology. However, it is also important for businesses to also bridge the leadership and employee gap with more focus on people and culture," said Wo.
Late last month, Minister for Manpower
Lim Swee Say
stressed that adaptability will be the key skill for workers in the future, as rapid transformation in the workplace is expected to heighten the level of job-skill mismatch.
"More workers will have to re-skill repeatedly just to remain employable in the same profession, or pursue new and different professions. The most important skill of the future is therefore the ability to re-skill," he said in a speech at the G20 Labour and Employment Ministerial Meeting in Germany.
Lim cited Singapore's SkillsFuture movement, which aims to assist workers in adapting to future jobs through re-skilling. The government has also expanded several schemes under its "Adapt and Grow" initiative, which helps workers looking to take on new jobs.
"We should not allow technology and innovation to divide our workforce. Instead, we should use them to improve the employment and enhance the employability of all workers," said Lim.
Related stories:
Retail giant taps virtual reality to train employees
Lim Swee Say reveals workforce predictions