Following the PM's comments that it's "just a matter of time" until MERS reaches Singapore, some local businesses are already bracing for its effects, with stocks already tipped to fall in the aviation and hospitality sectors.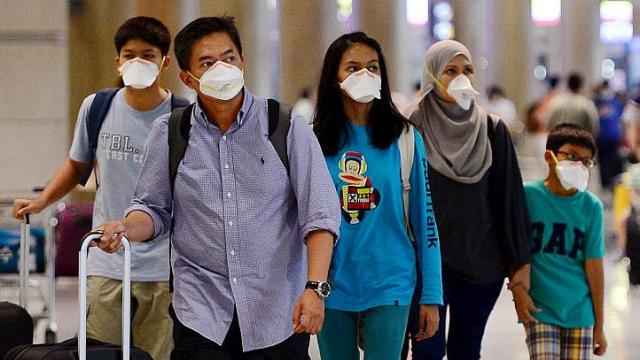 It was over a decade ago that severe acute respiratory syndrome (SARS) first reached Singapore, before it ultimately killed 33 people and saw the Straits Times Index crash to 1,170.85, its lowest level since at least 2000.
According to the
Monetary Authority of Singapore
, SARS took a severe toll on employment.
While the Middle East Respiratory Syndrome (MERS) isn't yet a threat as formidable as SARS was in 2003, Prime Minister
Lee Hsien Loong
last week said Singaporeans must assume that MERS can and will enter the country, given its inter-connectivity and how neighbours such as Malaysia and the Philippines have had MERS cases.
"For us it's a matter of time, and for us, I wanted to be quite sure that our medical facilities our medical staff, the hospitals, the whole team are ready and they know how to deal with it. They don't fumble and we can contain it, and then put a stop to the disease in Singapore as quickly as we can," he said speaking to media during a visit to Tan Tock Seng Hospital (TTSH) last week.
Earlier this week,
HRD Singapore
looked at what MERS
could mean for HR directors
in terms of employees and the workplace.
Now it's becoming which industries are likely to be hit first, with an analyst telling
The Straits Times
that aviation and hospitality industries – and accordingly, their stocks – are likely to bear the brunt of the MERS, due to high levels of cancellations.
Already
Singapore Airlines
(SIA) has lost 10.4% since May 20, closing at $10.42 yesterday.
"We already have an underweight call on the aviation sector in view of weaker global economic growth and persistent overcapacity," OCBC Investment Research head Carmen Lee said.
"MERS would strike yet another blow to stocks such as SIA and Tigerair if it hits the regional tourism sector."
If the virus were to spread as widely as SARS did, these sectors could come under further under pressure, she said.
"Hotel and retail stocks would be highly vulnerable, as would companies such as SMRT, as public transportation ridership figures would be badly hit."
Some Singapore companies are
already
taking precautions to prevent the spread of the deadly virus, by advising against staff travel.
Singapore's
Ministry of Health
is
urging
those who travel frequently to affected countries to be vaccinated against influenza and meningitis.