The Minister for Manpower has given a candid interview in which he encourages businesses to maintain their pace towards a more innovative future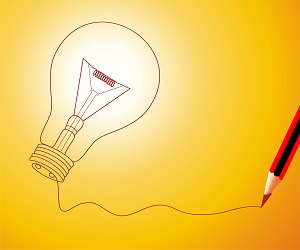 In an episode of
Talking Point
last night, the Minister for Manpower,
Lim Swee Say
, explained why it was so important for Singaporeans to continually strive to be number one.
Talking about those who questioned why Singapore and its businesses must always push to become even more special, Lim started by refuting the assumption that a less stressful working environment would create a more comfortable life.
As an illustration, he told of a French union leader he once met who said, "Working people are very stressed but the unemployed are even more stressed."
Lim said he had seen this same observation throughout his lengthy career.
"In my work with NTUC and MOM, yes, I've seen working people feeling stressed," Lim said. "But at the same time with people looking for jobs after three months, after six months, after nine months, I can assure you their lives are a lot more stressful."
He explained that because Singapore had always aimed at being special that the country was now a lot better off than most other nations.
Thus, a continued push towards further innovation amongst Singaporean businesses and workers was essential so that our children and grandchildren could live a better life in a country which takes care of its people, Lim said.
Lim was also asked about how the government could promote this kind of thinking and help companies become more daring.
"My approach is to extend a helping hand to those who want to be pioneers or early adopters," he said. "If they succeed, they will encourage more to come along and that's how change takes place. Don't go for a big bang but rather step by step."
This was the best way to move forward, he stated, by creating an environment that fosters innovation and nurtures new ideas. HRDs should take note as this advice applies to the framework within their business as well as on a larger national scale.
Related stories:
Manpower minister lays out strategy for "future-ready" firms
Shape up or ship out: Singapore's labour productivity in the spotlight
Labour market remains tight