Singapore is lagging behind the rest of the world when it comes to the percentage of women on boards – but things are looking up.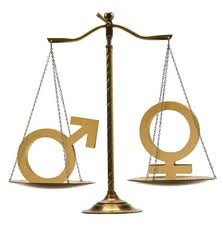 The percentage of women on corporate boards in Singapore is lower than the global average, a new study shows.
According to a report released last Wednesday by
Deloitte
Global, women take up 9% of board positions – compared to a figure of 12% on a global scale.
Earlier this year, the chairman of Singapore's stock exchange, Magnus Bocker, gave a nod to the increasing number of female company directors, saying it was encouraging – but there was still work to be done.
One non-profit organisation, which launched earlier this month, is dedicated to doing just that. Female Founders was founded by a group of female entrepreneurs and business leaders, and at the helm are Roshni Mahtani, CEO and founder of theAsianparent, and Dr Meri Rosich, founder of QualityTime and AppStrategyLabs.
"In the Global Gender Gap report, Singapore ranked 55 out of 153 states. We aim to eliminate this inequality and target to increase the number of female-led organisations to 20% by 2020," Mahtani said.
Another initiative is BoardAgender, by the Singapore Council of Women's Organisations, which aims to provide a forum to facilitate greater awareness and understanding of the benefits of gender-balanced business and to promote the advancement of more women into senior leadership roles and the boardroom, the Deloitte report highlighted.
"Board appointments should be by meritocracy, where an individual's capability and fitness to serve on the board is the primary focus, irrespective of gender," Deloitte Southeast Asia (Singapore) partner Seah Gek Choo said.
"However, there should be more platforms and opportunities for corporations to be exposed to these women candidates and not exclude them from the selection process in order for leaders of the highest calibre to be represented on boards."
There are currently no gender quotas for women on boards or in senior management positions in Singapore.
One promising observation from the Deloitte report was the fact that the percentage of women Singapore holding leadership positions in the boardroom is higher as compared to the global percentage.
Women make up 7% of board chairpersons in Singapore – compared to the figure of 4% globally.
The industry with the most women on its boards in Singapore was energy and resources, at 14%, with women usually holding positions in the boards' audit committees, Deloitte said.
"The percentages in Southeast Asia, although very much lower than the other more mature world economies are only for listed entities," Deloitte Southeast Asia's Centre of Corporate Governance David Chew said.
"Privately-held companies have a higher percentage of women at decision-making roles and boards.
"As these companies grow to become listed entities and to keep up with the evolution of societal norms, we can expect to see more women playing an active role at the senior management and board levels."
Meanwhile, in Hong Kong, only about 10% of the board members of listed companies are women, even though women account for almost half of the total workforce.