While in Indonesia, the Singaporean Foreign Minister has revealed details of a bilateral agreement to strengthen labour relations between the two countries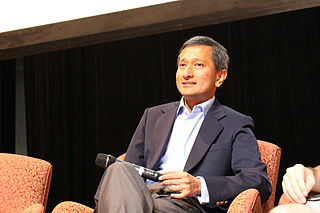 The Singaporean and Indonesian governments have announced a new manpower development initiative to help Singapore companies employ workers from Indonesia.
Dr Vivian Balakrishnan, Singapore's Foreign Minister, spoke of the plan during an introductory meeting with his Indonesian counterpart, Ms Retno Marsudi, in Jakarta on Tuesday (12 January).
"We are thinking of launching a scheme in which Singapore companies … will be able to recruit talent here, deploy them here, and provide services for the rest of the world," Balakrishnan said.
This scheme would tap into the increasing number of graduates with digital skills emerging from Indonesian universities and technical institutes.
The ministers also discussed improving labour relations in the Batam-Bintan-Karimum Special Economic Zone (BBK) to make the area even more attractive for Singaporean, Indonesian and multi-national businesses.
Agreements such as these should become more common in the future, especially with the free flow of labour promised by the newly-established ASEAN Economic Community.
Related stories:
Will the AEC help or hinder HR in Singapore?
Hire ten "office boys" for every foreigner, says Indonesian government
Indonesia slams through stricter rules for expat workers