A new survey sheds light on how resigning employees in Singapore feel about counter offers made by their employers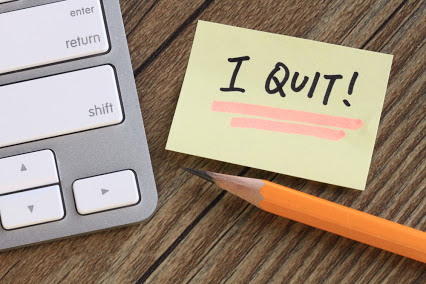 According to the latest survey by recruiting firm Hays, more than 60% of workers in Singapore rejected a counter offer made by their employer to make them stay with the company.

The counter offers made ranged from an increase in salary to sought-after promotions or job titles, said the report.

"People reject counter offers because in most cases it's too late," said Lynne Roeder, managing director of Hays in Singapore.

"Whether it's because they want to take the next step in their career or they want to broaden their professional horizons, chances are they made their mind up when they applied for that other job. It could also be that they wish to change industries or simply because they are currently unhappy in their present role."

Nearly 600 people were polled for this study and of those surveyed only 30% said they accepted a counter offer and stayed with their employer for another 12 months or more. Another 9% of respondents said that despite accepting the counter offers, they ended up leaving the organisation less than 12 months after.

The report added that this disparity in the number of workers accepting and rejecting the offers highlights the fact that additional incentives rarely counter the reasons employees decide to leave the current employment.

"Before considering presenting a counter offer, employers should be wary that once an employee has announced their intention to leave, their long-term loyalty can come into question," said Roeder.

Their decision to stay could also cause disharmony within the workplace if their initial desire to leave is well-known amongst their colleagues, she added.