It's time for Singapore HRDs to focus on workers' productivity rates – for the good of the country.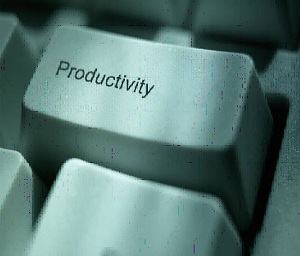 The latest statistics released by the Ministry of Manpower (MOM) show median wages rose nearly 40% in the 10 years to 2014.
But, productivity levels have not followed suit, with productivity growth regularly falling behind wage growth.
The gap is set to widen further, with Singapore's increasingly tight labour market still driving wages upwards.
The potential result over the next decade could be a reduction in Singapore's overall competitiveness, Adecco Personnel's country manager Femke Hellemons told Channel News Asia.
"If we can't make this productivity increase, it means that the Singapore economy, from a global perspective, will be less competitive.
"If that is the case, it will have an impact on economic growth, and again on the sustainability of increasing the wages."
And increasing wage bills and low productivity levels do not make for good economic equations.
"We do not have an inner market; neither do we have natural resources," president of the Singapore Human Resources Institute Erman Tan said.
"So we only can compete based on the competitiveness of our human capital. Our workforce has to stay relevant; they have to provide high value-add services and knowledge to be able to support our growth of economy."
Top tips for improving labour productivity
Forbes magazine has
listed
seven practices that can help improve employee productivity.
These include:
• Design economic incentives so employees at all levels of an organisation can benefit from them – not just the senior management positions.
• Provide meaningful feedback in a constructive manner on a regular basis.
• Respect employees as individuals, in addition to the job they do.
• Be sure that management at all levels of an organisation receives adequate training and invest heavily in leadership training.
• Provide support for employees when it's genuinely needed – be it with equipment, flexible working support, and, on rare occasions, emotional support.
• Don't withhold praise and recognition when it's warranted.
• Ensure senior leadership models behavior that makes employees proud to be part of the team.