How much should you be earning? Is there demand for your particular HR speciality? HRD looks at the latest Singapore figures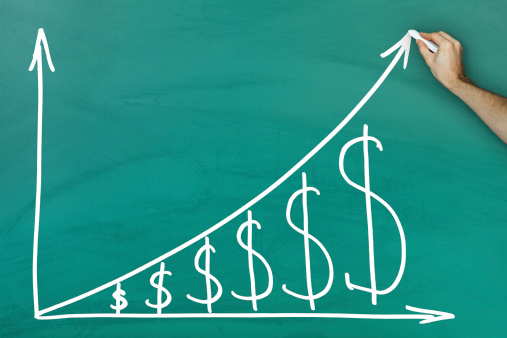 Regional CHROs can expect to earn an average annual salary of S$315,000 in 2016 according to the latest data compiled by Morgan McKinley.
The
HR Salary Guide 2016
lists the average annual salary for HR professionals in positions ranging from payroll analysts to regional heads.
The most senior roles can expect the following salaries (dependant on years of experience):
| | | | | |
| --- | --- | --- | --- | --- |
| Role | 0-5 yrs | 6-10 yrs | 11-15 yrs | 15+ yrs |
| Regional CHRO | - | - | - | $315k+ |
| Regional head of HR | - | - | - | $225k+ |
| Regional HR manager/executive | - | $75k - $105k | $95k - $125k | $115k - $175k |
| Country HR director | - | - | $125k - $175k | $165k+ |
| Country HR manager/executive | $40k - $70k | $60k - $90k | $80k - $110k | $110k - $150k |
| Regional HR business partner | - | $75k - $105k | $105k - $125k | $145k+ |
| HR business partner | $50k - $70k | $70k - $90k | $90k - $130k | - |
| Regional head of C&B | - | - | - | $235k+ |
Most salaries increased from 2015 levels. This was spurred by increased demand for experts in talent management, said Yanni Ma'at, manager of finance & accounting, HR, supply chain & procurement and consumer & retail sales at Morgan McKinley.
Local employers are especially in need of bilingual talent management and HR generalists fluent in English and other sought after Asian languages such as Korean, Japanese or Mandarin.
"There is also demand for talent acquisition professionals in specific areas such as engineering and digital marketing as well as executive search, especially if they combine internal hiring and external agency experience," Ma'at added.
However, she said Singapore is currently experiencing an over-supply of recruiters with a generalist or traditional IT/technical sourcing background.
With regards to HR business partners, managers and executives, the supply is generally very good. This is great news for HR directors looking to find candidates for these positions; however it means that those in these roles can't use a lack of demand to ask for higher salaries during recruitment.
"The problem area is at director level and above; most HR leaders are staying put as there is little incentive to move so long as they are receiving a regular annual salary increment," she said.
Splitting the demand by industry, Morgan McKinley found that HR professionals in the oil and gas sector faced tough times ahead with the threat of redundancy looming over a struggling field.
"Companies benefiting from the cut in oil prices, such as maritime services and logistics companies, are taking up some of the slack in the market, but not much," Ma'at said.
However, there are new opportunities for keen HR professionals with experience in transformation, project and change management with the slew of restructuring, mergers and acquisitions expected to occur this year.
"Tech-savvy HR professionals with experience in Workday as well as SAP and PeopleSoft are in demand," she said. "The downside of restructuring is that some specialised positions are being absorbed by HR business partners."
Related stories:
Demand for HR professionals set to skyrocket
How much should you be earning in 2016?
Expat wages in Singapore well above global average