The Singapore government has unveiled a plan to help the professional services sector cope with digital disruption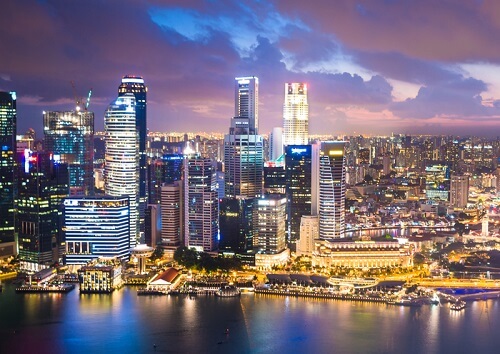 The government has unveiled a road map to help the professional service sector cope with disruption brought by technology and generate 5,500 new jobs annually until 2020.
Senior Minister of State for Law and Finance Indranee Rajah said the sector aims to grow 4.6% a year to reach $31billion in value-add in two years.
The Industry Transformation Map will also equip workers with skills in high-growth areas such as data science, analytics and artificial intelligence.
Professional services include architecture and engineering services, consulting, accounting, legal and advertising. Firms in the industry employed over 230,000 people in 2016 and contributed $25 billion, or 6.5%, of Singapore's gross domestic product that year.
Four Professional Conversion Programmes will help PMETs find jobs in growth sectors and get the necessary skills training. These new roles are programmatic advertising, internal audit, user experience/user interface design, and building information modelling.
The government's role will be "catalytic" as it would work with industries to develop innovation platforms. There will be a data-sharing consortium, and firms like Google, Grab and Adobe will help companies use data to drive marketing innovation.
The road map will help home-grown firms expand overseas, facilitate collaboration among companies as well as help companies and workers build key digital capabilities.
"Technology is changing the way professional services firms work with clients, and the sector has to transform to take full advantage of this," Indranee said.
These days, the same task can be performed with data analytics, even as it involves a different set of skills.
National Trades Union Congress
assistant secretary-general Patrick Tay said professional services have not been spared the impact of disruption, reported The Straits Times.
"These are exciting times for the sector with many new growth areas... but there are also jobs at risk – for instance, the more manual jobs in accounting," he said.
Related stories:
Give PMETs more protection, says NTUC
Why firms are hiring more Singaporean professionals