Underestimating the power of your employee culture is one of the biggest mistakes HR can make, warns industry expert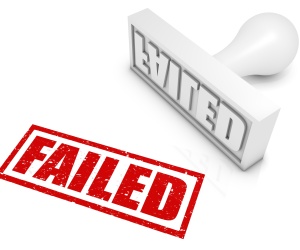 Repeatedly slammed in the press for its slave-driving reputation, Amazon is no stranger to criticism but it seems the major retailer may be ramping up employee engagement efforts as it was recently revealed the organisation has begun asking workers how they feel – on a daily basis.
Missed connections
Dubbed Amazon Connections, an internal communications system has been introduced to collect responses on topics such as job satisfaction, leadership, and training opportunities.
The program asks employees questions on a daily basis then a team in Seattle and Prague analyse the data and compile regular reports to be shared with the company.
"Some employees will be encouraged to speak in further detail with members of the Connections team," reports
Bloomberg News
. "Individual employee responses aren't anonymous, but are shared only with members of the Connections team and the reports will contain only aggregated data."
Caustic culture
In the past, Amazon has attracted stinging criticism for its treatment of warehouse workers – with many comparing the job to a stint in prison and some claiming to have fainted from unacceptable work conditions.
And its reputation isn't much better in the white-collar world – a
New York Times
report based interviews with 100 Amazon employees described the corporate offices as a place where "workers are encouraged to tear apart one another's ideas in meeting, toil late and long," and are "held to standards that the company boasts are 'unreasonably high'".
The article prompted Amazon founder and CEO Jeff Bezos to send a company-wide email to all Amazon employees.
"I don't recognise this Amazon and I very much hope you don't, either," he wrote. "More broadly, I don't think any company adopting the approach portrayed could survive, much less thrive, in today's highly competitive tech hiring market."
Big mistakes
Renowned culture expert Stan Slap agrees – he told
HRD
that cultivating a positive employee culture is one of the most important keys to company success. Underestimating it, he claims, is one of the biggest mistakes HR can make.
"An employee culture has the tremendous power to support or reject any management plan and any manager right along with it," he said. "Its motivations are fundamentally different from that of the company it works for – but they can be aligned, and when they're aligned that's when you get maximum commitment."
According to Slap, the first – and perhaps most important step – is to recognise that this is a business issue, not a behavioural issue.
"When things are considered behavioural issues in companies they do get marginalised, when things are performance issues that's a difference thing."
Related stories:
Tech firm slammed for unsuitable working conditions
HR could have new role skilling up 'employee evangelists'
The cultures of innovative companies