Even employees who are happy in their jobs are looking to jump ship, says new survey, HR must shift strategies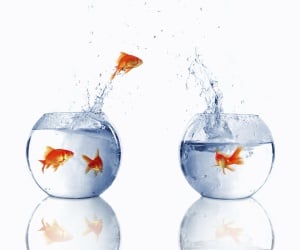 HR must adapt its strategies to suit an increasingly restless workforce or risk losing even the most satisfied employees – at least that's according to one industry expert and a recent
Mercer
survey.
The latest study revealed that 45% of "satisfied" employees admitted they were seriously considering leaving their roles, while 42% of "very satisfied" employees said the same.
The Mercer survey,
Inside Employees' Minds
, also found that 37% of all workers – regardless of their satisfaction level – are seriously considering leaving their jobs.
That's up from 33% in 2011.
Top risk
Worryingly, it seems the most senior people pose the biggest risk – 63% of senior managers surveyed said they're seriously considering leaving their current roles. This is in contrast to just 39% of management-level employees and 32% of non-management workers who expressed the same desire.
In terms of age, millennials are most keen to leave – 44% of workers aged 18-34 said they were seriously considering leaving while just 14% of seniors (65+) said the same.
Talent business leader Patrick Tomlinson claims the responsibility lies with HR to improve the situation. "Employers need to shift their talent strategies to understand the modern terms of engagement from the most productive employees," he said.
New HR approach
"If employers want to remain competitive in today's market, they need to create a strategic workforce plan – one that aligns to an evolved value proposition – based on the dynamics of this rapidly changing talent landscape," he said.
"The future of successful work relationships between employer and employee will depend on the trifecta of health, wealth and career – and how you make them all flexible to reflect the way people want to work today and what they are looking for in the employment relationship."
Related stories:
Will your tech-talent stray to smaller pastures?
Detecting disengaged employees and what to do next
Four ways companies are driving star workers away