The chairman has been put on leave after he said that the lack of women in leadership roles was "not a problem"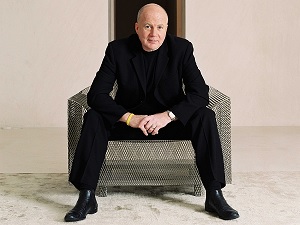 The chairman of advertising agency Saatchi and Saatchi has been put on administrative leave after making comments in an interview in which he dismissed the gender debate as "all over".
Kevin Roberts, who has worked for Saatchi & Saatchi for 20 years
–
formerly as CEO
–
told
Business Insider
that he did not think the lack of women in leadership roles "is a problem" in the advertising industry.
In the interview, which was published on Friday, Roberts said: "I don't think [the lack of women in leadership roles] is a problem. I'm just not worried about it because they are very happy, they're very successful, and doing great work. I can't talk about sexual discrimination because we've never had that problem, thank goodness."
Roberts, who is also head coach at the advertising agency's parent company Publicis Groupe, said that he does not spend any time on gender issues at his agencies, describing the issue as "way worse" in sectors such as financial services, where there are "problems left, right and centre".
He also criticised advertising consultant and women's campaigner Cindy Gallop, who has drawn attention to gender issues in the industry.
He said: "I think she's got problems that are of her own making. I think she's making up a lot of the stuff to create a profile, and to take applause, and to get on a soap[box]."
Publicis chief executive Maurice Levy said the company would not tolerate anyone who "does not value the importance of inclusion".
In a press release, he said: "It is for the gravity of these statements that Kevin Roberts has been asked to take a leave of absence from Publicis Groupe effective immediately.
"As a member of The Directoire, it will ultimately be the Publicis Groupe Supervisory Board's duty to further evaluate his standing."
In the interview, Roberts also suggested that rather than holding ambitions to progress into the higher echelons of the c-suite, many women - and men - simply want to be happy and "do great work".
Describing a shift in ambitions amongst millennials compared to previous generations, he said: "They are going: 'Actually guys, you're missing the point, you don't understand: I'm way happier than you.' Their ambition is not a vertical ambition, it's this intrinsic, circular ambition to be happy."
He added: "They feel like they can get that without managing and leading, so maybe we have got the definition wrong."
Roberts told the publication that Publicis Groupe has a roughly equal gender split amongst all its staff, and around 65% of Saatchi's staff are female as the agency 'wants to reflect the buyers of the types of products it is advertising'.
Related stories:
Resorts World Sentosa under fire for 'discriminatory' retrenchments
US tech-giant Qualcomm to pay US$19.5m to settle gender discrimination lawsuit
Are female leaders facing a glass cliff?