Catering for an increased job demand in the information and communications technology sector, the fund will support employers seeking skilled candidates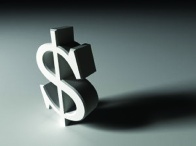 A new S$120m fund was unveiled in parliament yesterday (11 April) to help grow the talent pool in sectors such as software development, data analytics and cybersecurity.
This scheme was announced in response to an expected jobs surge in the information and communications technology (ICT) sector with an extra 30,000 positions needing to be filled by 2020, according to the Infocomm Development Authority (IDA).
The Minister for Communications and Information, Yaacob Ibrahim, described the plan, saying that it aimed to nurture new talent through three avenues:
Persuading existing ICT students to develop a career in the sector
Helping existing professionals further develop their skills
Encouraging workers switching careers to join the ICT field
"We must do our best to support our Singaporeans to be highly skilled so that they can compete with global talent," Yaacob said.
To help build the pool of new ICT graduates, the Ministry of Communications and Information (MCI) will produce more "industry ready talent" through an expanded internship and mentorship program. This will offer students more hands-on experience and hopefully prevent those graduating in this field from moving to other sectors, the Minister said.
"It is not enough to ensure that we have sufficient computing science or IT places in our institutes of higher learning. We must also ensure that our students have work-ready skills, and our current workers in the sector can easily renew their skills."
To accomplish the latter, the MCI will offer a number of accelerated professional development programs, Yaacob added.
The Company-Led Training program – offering structured training by industry partners – is currently co-funded by the IDA and will be expanded to train 900 new entrants over the next three years.
Yaacob said that mid-level professionals will also be eligible for the program. It is hoped the scheme will train 350 mid-level workers per year for the next three years, he added.
The Critical Infocomm Technology Resource Programme will also be scaled up to include short training courses on critical entry-level skills. Around 5,600 workers per year are expected to participate over the next three years.
As for those switching careers, the Tech Immersion and Placement Programmes will reach over 1,000 trainees over the next three years, the Minister said. The courses are short yet immersive and are aimed at those with science, technology, engineering and maths backgrounds.
Related stories:
The $1.9 billion Wage Credit Scheme bonanza
Singapore on track to hire 20,000 healthcare workers by 2020
More firms benefiting from Earn and Learn program