More and more firms are seeing the benefits of video interviewing, which can save on time and resources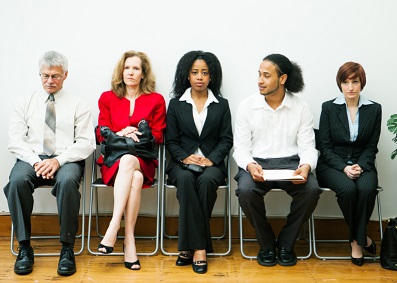 Video interviews for job candidates are on the rise, as digital technology continues to revolutionise the process of recruiting.
Interviewing via video can give companies wider reach by allowing recruiters to look at more candidates, speed up the hiring process, and reduce costs.
As candidates increasingly utilise technology in their job search - using social media platforms to look for and apply for roles - employers too are digitizing their recruiting functions.
Major firms including Goldman Sachs, Cigna, and International Business Machines are just a few of the companies using the technology to recruit, and video interviewing software producer HireVue says it hosted nearly three million video interviews last year, up from 13,000 five years ago, according to the
Wall Street Journal.
Typically, most video interviews are a one-way process in which a candidate is presented with a question on screen, and their answers are then video-recorded, though two-way live video interviewing is also on the rise.
This method allows recruiters to quickly sift through responses and pick out the best candidates to progress to the next stage, without having to put in the face-to-face time.
Some companies however, are skipping meeting in person altogether.
A software engineer hired by IBM last year, Varsha Paidi, was offered a job by text message after completing a number of online interviews, she told
WSJ.
And while some may be sceptical over whether the more human traits of a candidate, such as their personality or their ability to communicate well, can be conveyed over video, those using the technology say communication and body language is even more critical in online interviews.
Recruiters at IBM and Cigna said that video answers allow them to analyse aspects such as how well the candidate communicates their thought process, whether they answer all parts of the question, and whether they make eye contact.
While traditional job interview techniques are not completely dead just yet, the rise of the video interview looks sets to continue as technology advances transform the workplace.
Related stories:
Why your performance management system might not be working
This statistic on CHROs might surprise you
How to prevent unethical behaviour