TRICOM has issued a set of revised guidelines for the re-employment of older workers to prepare employers for an increased re-employment age next year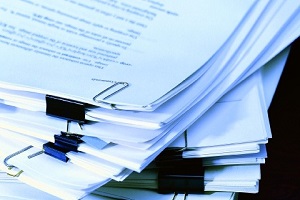 During the Committee of Supply Debate in April, the Ministry of Manpower (MOM) announced it would raise the re-employment age from 65 to 67 on 1 July 2017.
So that employers are prepared for this change, the Tripartite Committee on the Employability of Older Workers (TRICOM) has released a revised set of Tripartite Guidelines on the Re-employment of Older Employees.
If employers wish to follow MOM recommendations and re-employ older workers between 65 and 67 before the new re-employment age is brought into law next year, there are two major changes to be aware of.
1) Amended EAP guidelines
First, TRICOM has reviewed the Employment Assistance Payment (EAP) amounts and put them in line with the new re-employment age.
"Employers should offer eligible employees a one-off EAP if they are unable to find suitable jobs for them," MOM said.
When calculating the EAP, employers can follow these five principles:
The EAP is designed to help employees in the period of time while they are looking for work. For example, firms could offer 3.5 months of salary based on the gross rate of pay
A minimum EAP should be implemented to help low wage workers. MOM suggested a minimum EAP of $5,500
A maximum EAP can be put in place to prevent financial burden on employers and stop workers from being encouraged to leave. This can be set at $13,000
The EAP should decrease over time as the employee reaches 67 years old as the employer's obligation also diminishes. For instance, employees who have been re-employed for 30 months since the age of 62 could be given a lower EAP covering two months' salary. Minimum and maximum limits could be set at $3,500 and $7,500 respectively
For employees nearing the age of 67, the EAP should be no greater than the total salary owed for the remaining period until 67
These new amounts have been calculated by taking rising wages and the additional two years of employer obligations into account.
2) Added medical benefits
In the newly amended guidelines, TRICOM has also suggested leveraging MediShield Life – for instance through additional Medisave contributions – as an option to consider when setting out medical benefits for older workers. This will make the benefits more portable, MOM said.
Regarding disputes
The original Tripartite Guidelines issued 11 January 2011 will still apply for employee disputes up to 1 July 2017, MOM added. These will therefore provide a basis for mediation and adjudication up until this date.
Related stories:
MOM proposes new HR certification scheme
Re-employment age to be raised
Wage offset for older workers extended to 2017