We asked, you answered – the results are in for HRD's Singapore HR Leadership Survey.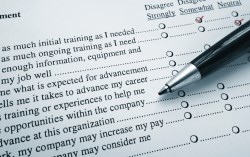 Talent and workplace management are overriding concerns in Singapore's HR space, according to results of HRD's Leadership Survey.

Seventy-two per cent of survey respondents ranked talent and workplace management as one of the three biggest issues facing Singapore's most senior HR practitioners this year, followed by HR strategy and planning (25%) and data and technology (3%).

Talent and workplace management again came out on top when respondents were asked for their view on the single biggest issue facing Singapore's executive management teams in 2015, with 77% of respondents ticking that box. HR strategy and business management were also highlighted, attracting 12% and 11% of votes respectively.

When asked what professional skills they would like to develop over the next 12 months, 47% of survey respondents listed talent and workplace management, followed by overall management and leadership skills at 36%, data and finance at 10% and other skills at 6%.

In terms of the professional knowledge survey respondents wanted to acquire, talent and workplace management (54%) again came out on top, followed by strategy and leadership (24%), skills in the data, finance, economics and technology sectors (13%), and specific courses and training (6%).

Aspects of HR technology and big data respondents found most interesting included data, analytics and trends (49% of votes) and specific programs and systems (10%).

Automation and proficiency, cloud-based and online technology, social media and succession planning technology all attracted 6% of votes each, followed by integration (4%) and LMS (3%).

Insights such as these are valuable to ascertain where Singapore HR challenges, opportunities and priorities lie. HRD thanks those HR professionals from a variety of Singapore companies who took part.