A newly released annual ranking has provided an insight into the most costly locations for expats.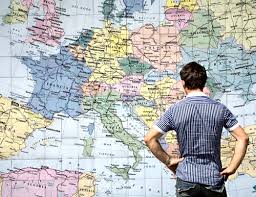 Does your company position employees overseas? If so, it could fall into the hands of HR to plan foreign remuneration packages – and it could help to be aware of the world's most pricey locations for expatriates.
ECA International's annual ranking named Juba, South Sudan's capital, as the world's most expensive city for expat workers.
ECA takes several factors into account when compiling the rankings, including the prices of a number of items and services, to compare how expensive it would be to maintain the same standard of living in the new country.
Juba – which was at number nine in last year's rankings – occupies the top spot because international employees are likely to request or need items that have a high price in South Sudan.
Although the likelihood of Australian workers being sent to work in Juba is low, many of the more typical locations for expats were featured in the list.
The 30 most expensive cities for expats are:
Juba, South Sudan
Angola, Luanda
Zurich, Switzerland
Geneva, Switzerland
Bern, Switzerland
Basel, Switzerland
Kinshasa, Democratic Republic of the Congo
Shanghai, China
Beijing, China
Seoul, South Korea
Oslo, Norway
Hong Kong, Hong Kong
Stavanger, Norway
Guangzhou, China
Busan, South Korea
Tokyo, Japan
Conakry, Guinea
Shenzen, China
Singapore, Singapore
Manhattan, USA
Port Moresby, Papua New Guinea
Copenhagen, Denmark
Ulsan, South Korea
Tel Aviv, Israel
Jerusalem, Israel
Dalian, China
Libreville, Gabon
Yokohama, Japan
New York, USA
Honolulu, USA